NASA is being accused of banning the word Jesus by an internal Christian group at the Johnson Space Center.
Some members of the Nasa JSC Praise and Worship Club are claiming that it's using illegal censorship to ban the word from its newsletters.
Threatening legal action because of the alleged move, an attorney for the group described it as "blatant discrimination from a religious perspective".
The announcement in question read "Jesus is our life" and was written to promote a Christian faith meeting, featuring a lunch and a sing-a-long.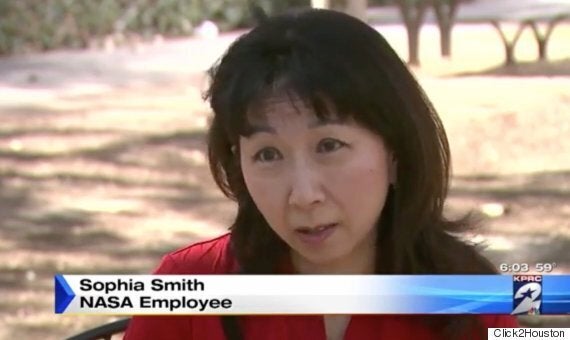 Sophia Smith complained about the "censorship"
Sophia Smith, a member of the religious group, spoke out about the decision: "We want NASA to stop censoring us using the word 'Jesus' in our announcements,
"It's part of our belief and we are called to use the name of Jesus when we pray," Smith told local news.
Jeremy Dys, an attorney with the religious group said "It's illegal for Johnson Space Center attorneys to censor in the name Jesus in employee emails."
The legal team also claim that the space center told them they could not use Jesus in the newsletter because "it would look like the agency was endorsing Christianity over other religions and non-religion".
Despite the threat of legal action, a spokesperson with NASA's Johnson Space Center gave a statement to a local news channel that conflicts with what the group claim to have been told:
"NASA does not prohibit the use of any specific religious names in employee newsletters or other internal communications. The agency allows a host of employee-led civic, professional, religious and other organizations to meet on NASA property on employees' own time.
"Consistent with federal law, NASA attempts to balance employees' rights to freely exercise religious beliefs with its obligation to ensure there is no government endorsement of religion. We believe in and encourage open and diverse dialogue among our employees and across the agency," it read.