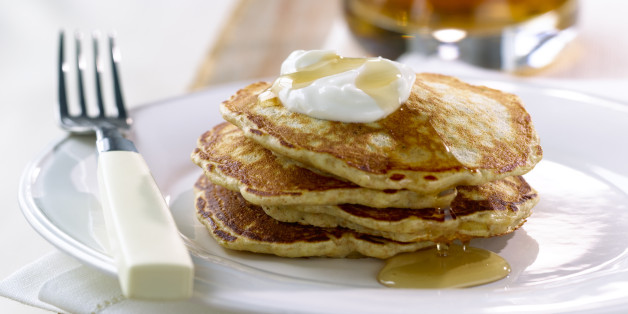 Brian Macdonald via Getty Images
It's Shrove Tuesday! A wonderful day when we meaninglessly attempt to make pancakes, give up, then pop to Sainsbury's to see if they've got any of the disastrously underwhelming pre-made ones left.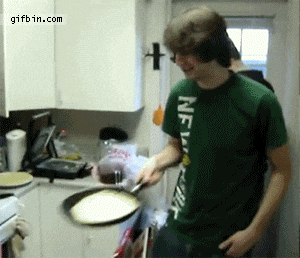 It's almost like we've forgotten the real reason behind this yearly celebration - posting jokes on Twitter! Here's a selection of some of the funniest #PancakeDayjokes we could find:
I loathe the commercialisation of Shrove Tuesday. So far removed from our Lord's original pancake party.

— Kevin Core (@KevinCore) February 9, 2016
Making pancakes Venn pic.twitter.com/YNkstTUyzm

— Adam Kay (@amateuradam) February 9, 2016
A crepe is just a pancake that spent a year studying abroad and wants everyone to know it. #PancakeDay

— Simon Caine (@thismademecool) February 9, 2016
Some of these pancake jokes are really crêpe.

— cluedont (@cluedont) February 9, 2016
I always say I should make pancake jokes more often, but then only do them once a year when I realise how much hassle they are.

— Barry (@QuantumPirate) February 9, 2016
#PancakeDay tomorrow. Here's a picture of a useless tosser. pic.twitter.com/r8AOclbYRz

— Jason Spacey (@Jason_Spacey) February 8, 2016
#PancakeDay commemorates St. Pancake, the patron saint of makeup.

— paul bassett davies (@thewritertype) February 9, 2016
@ThePoke#PanCakeDayFilmspic.twitter.com/5oeaKfGPTe

— Gwilym Euros Davies (@gwilymed) February 9, 2016
Or, if these don't take your fancy, go with the reliable old clichés: calling everyone "tossers", saying "flipping heck" and telling everyone that pancake day "really créped up on you".
MORE FUNNIES: