A woman has been swept along for 50 feet at a seaside resort in Cornwall, after trying to take photos of giant waves.
The woman was hit by a huge wave and swept along a walkway in South Quay in Newquay on Monday, suffering injuries as she was washed into a boat.
She was reportedly was trying to take pictures of the waves during Storm Imogen when she was knocked over and dragged along the seafront.
She was found "dazed and confused" with multiple head injuries and a broken arm, news agency Apex News reported.
Blood covered her face in a picture released after she was helped by RNLI lifeboat volunteers.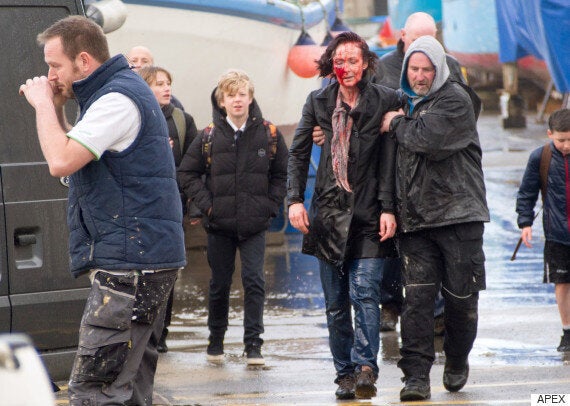 The woman was seen covered in blood
The woman had been taking pictures of the storm in dangerous conditions just after 4pm, as Storm Imogen battered the south of England.
She was with her partner, who was also swept up by the wave and washed a shorter distance across the quay, into some railings which stopped him being swept into the sea.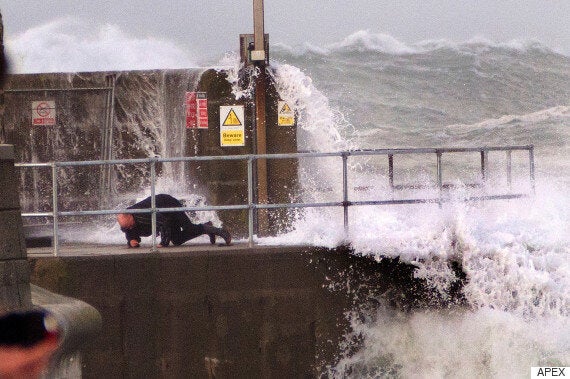 The huge waves in Newquay
RNLI lifeboat volunteers saw the pair and went to help them, along with a local charter-boat skipper. They called an ambulance and helped the injured woman to shelter near the lifeboat station.
She was taken to hospital, and her partner was taken into the lifeboat station by the RNLI volunteers to warm up and dry out.
Police advised people to stay a safe distance from the harbour wall in the dangerous conditions.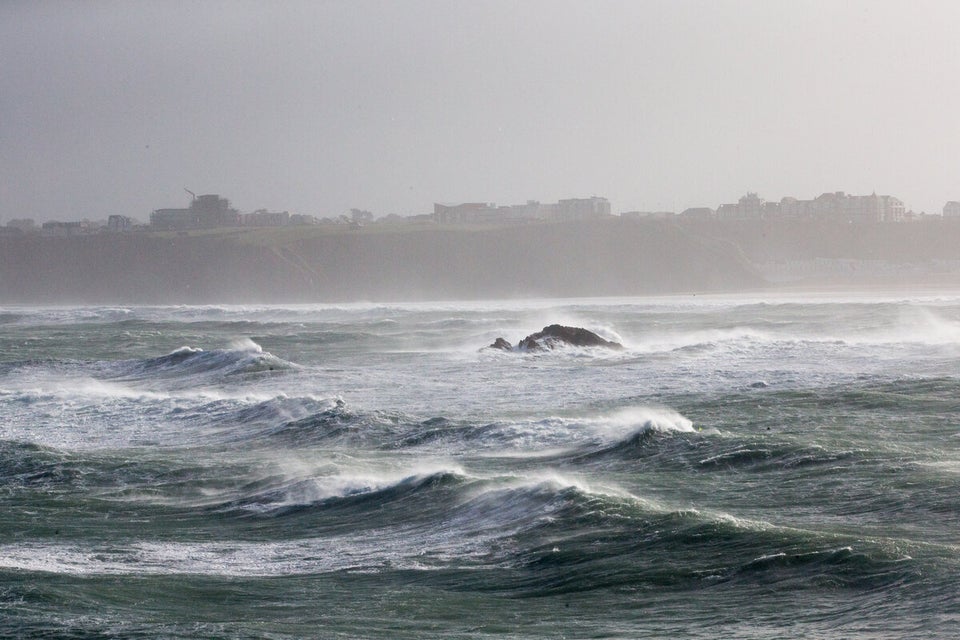 Storm Imogen Sweeps South Of England
A Newquay RNLI volunteer said: "Please take care and respect the water. If you see anybody in difficulties, call 999 and ask for the Coastguard".
A spokespersn for the RNLI said: "Just after 4pm, one hour before high-tide, a large wave came over the harbour wall near the Harbour Master's office and swept the woman more than 50-feet along the walkway and into one of the boats that is laid-up on the quay for the winter."