An aircraft briefly touched the runway at London's City Airport before being forced to take-off again as it battled the onslaught of winds brought by Storm Imogen.
Incredible video, above, shows the terrifying moment the aircraft makes its flawed descent to the runway in the east of the capital on Monday.
The Alitalia flight from Milan was on its final approach before the pilot aborted the landing, ascending rapidly into the sky.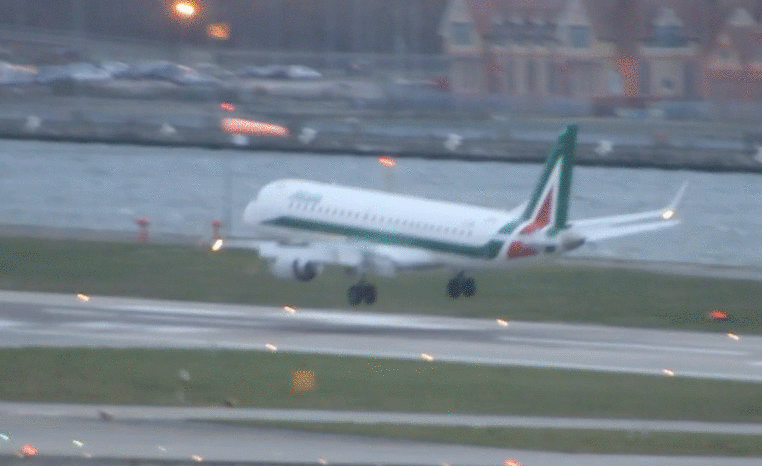 There is good news ahead for nervous fliers, however. Grahame Madge from the Met office said Storm Imogen was now moving away from the UK.
He added: "Things are quietening down. What we are expecting for the next couple of days is a system of colder air to be pulled into the UK.
"Lower temperatures could possibly create some wintry showers over some higher areas - upperlands - and possibly down to some lower levels in some areas."
It is still expected to be blustery over the next couple of days, but temperatures are set to improve over the weekend.
READ MORE: