An RSPCA inspector who is feared to have fallen into the sea while trying to save stranded birds during Storm Imogen "loves animals and would do anything to rescue them", his wife has said.
Mike Reid was last seen in Penzance at about 2pm on Sunday when he was responding to a wildlife rescue involving 20 to 30 injured gannets who were stuck on rocks at Porthchapel Beach.
A huge search operation is underway to find the 54-year-old, who it is feared could have been swept out to sea in the high winds and heavy rain.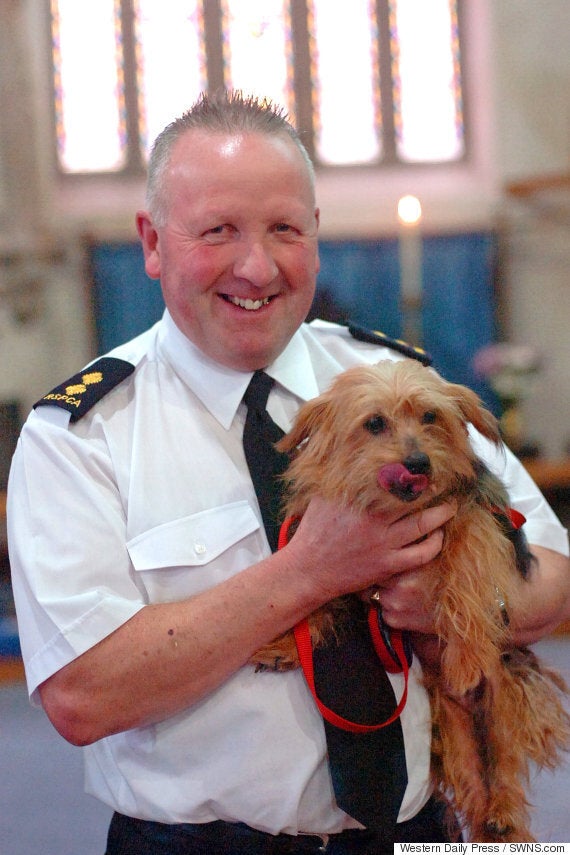 RSPCA Inspector Mike Reid, pictured here in 2014 with his Yorkie Siana, is missing after responding to a wildlife rescue
His wife, Tracey, said that her husband would do whatever it took to save animals in need.
She told the West Briton paper: "He's been an RSPCA inspector for 30 years and loves his job. He loves animals and would do anything to rescue them.
"We are all devastated and feeling numb, but we just don't know what is happening at the moment."
She said that it appears he may have fallen from a cliff, into the sea.
The father-of-three had been on a night shift and was reported missing on Monday morning.
His vehicle was found near to where the gannets were reported to have been stranded.
The RSPCA is working with Devon and Cornwall Police and the Coastguard to find the missing inspector.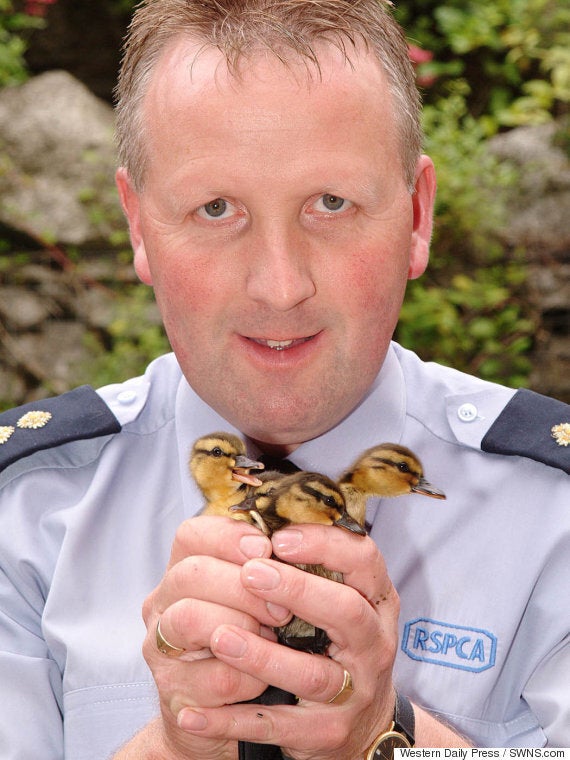 RSPCA inspector Mike Reid 'would do anything to rescue' animals, his wife said
Dermot Murphy, the RSPCA's Assistant Director for the Inspectorate, said: "We are extremely concerned and urge anyone who may have seen Mike... to contact Devon and Cornwall Police who are leading the search.
"He has not been seen since he responded to a call to our National Control Centre about stricken birds.
"We are in close contact with his family and will continue to provide ongoing support through the search."