Arrow Electronics have officially solved the problem of boredom in the office. In fact they might have just solved boredom full stop and it's all thanks to this: a robotic paper airplane factory made entirely out of LEGO.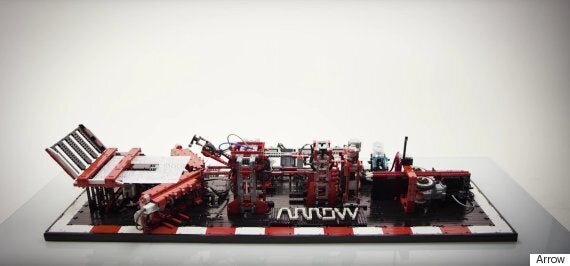 It's hard to think of a more perfect marriage between two past times. In the first instance you have the endless pleasure of being able to build your new LEGO airplane factory and then finally there's the simplistic joy of taking huge swathes of office paper and carefully placing it into the contraption.
The end result? Well your productivity is going to plummet, unless of course your sole job at the company is to make paper airplanes, in which case we'd say you're on for a pay rise.
Of course there are plenty other uses for LEGO, whether it's building your favourite Star Wars characters, causing almost unbearable amounts of pain to parents everywhere or simply being used as a form of modern art.
Sadly Arrow electronics won't be making this glorious contraption available for sale so if you're hoping to have your very own airplane factory then you're going to need to invest in quite a lot of LEGO and get thinking.
Then again, isn't that what LEGO is all about anyway.