In an interview with Australian TV to be aired on Thursday, Angie tells hosts the Channel 5 reality show forced her to share her grief with their camera. She says:
"I didn't know he was ill, so it was already incredibly difficult. That interview in the diary room was directly after I was told, and I don't appreciate being held up as I was and being forced to share my grief with their camera. I found it rude, intrusive, and in extremely poor taste."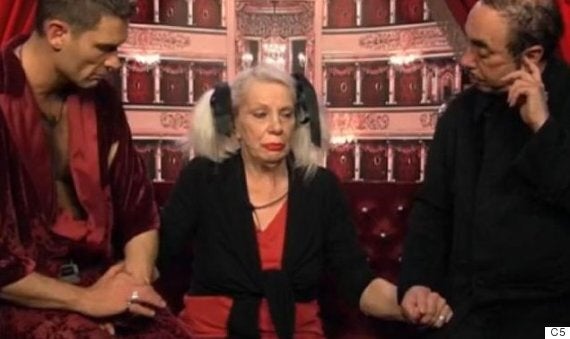 Angie was comforted by CBB housemates following the news that her ex-husband David had died
Angie was told the news away from the cameras by CBB producers, but was soon back in the diary room, being comforted by other housemates.
When the Australian 'Studio 10' host Jessica Rowe comments, "It sounds like you're still very upset by the way the producers treated you," Angie comments that it wasn't the producers fault.
"That's the format of their show. Once they were told by Channel 5 that they needed to go ahead and tell me, they just went ahead and did it in their normal way," she says.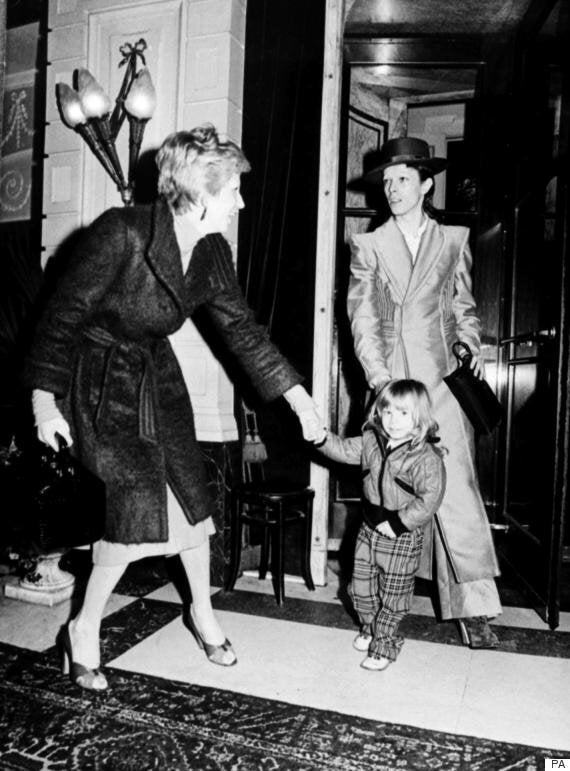 Angie with David Bowie and their son, then called Zowie, in 1974
"I'm not saying they didn't have the contractual right to do that: I signed a paper that said they could do that, but it didn't say 'and in case someone really close to you dies, we're gonna stick a camera in your face and you're gonna cry on screen and tell us all about it'."
Viewers watched the residents of the house temporarily confused by Angie's news that "David has died", believing she was referring to another CBB housemate David Gest.
She later told her housemates that she hadn't seen her former husband for decades. The pair split in 1980, with David bringing up their son Zowie, who subsequently changed his name to Duncan Jones.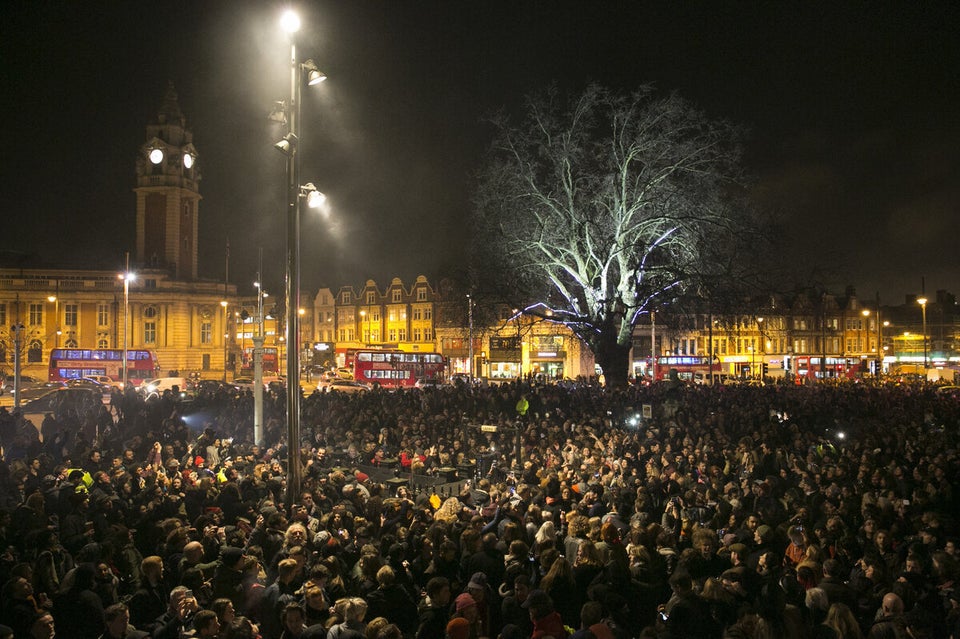 Brixton Bows For Bowie