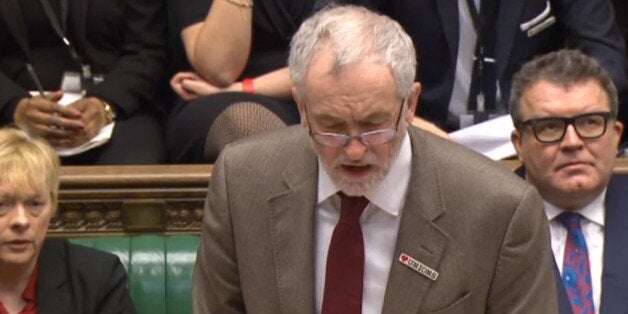 Jeremy Corbyn sported a badge at Prime Minister's Questions to make clear his "love" for the trade unions – but it appears unlikely the Labour leader will be joining striking junior doctors on the picket line today.
But the 'Heart Unions' badge worn on his jacket's left lapel, in common with many fellow Labour MPs to mark Trade Unions' Week, underlined how "unions are very important to the Labour Party", his official spokesman told journalists after the session.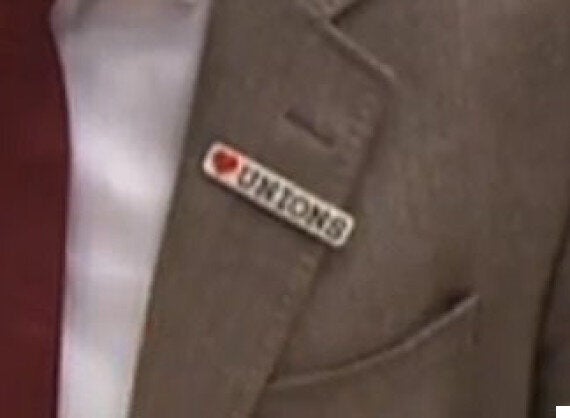 "We're not frightened to say we work with the trade unions," he added.
The 'Heart Unions' badge is being worn by people to mark "Heart Unions Week" – a campaign launched by the Trades Union Congress.
The week of action is part of unions' campaign to halt the Government's new anti-trade union laws.
But Mr Corbyn appears unlikely to join the doctors' protest, which has resulted in nearly 3,000 operations being cancelled in the second official wave of protest over pay and conditions.
Junior shadow health minister Justin Madders had suggested during the last strike that Labour endorsed the action - the first time ever the party would have supported picketing - but the idea was later played down.
However, Shadow Chancellor John McDonnell joined the protests in solidarity in January, signalling his own personal support for them.
And many Labour MPs were with them today, including Angela Rayner.
Formal talks between the British Medical Association and the Government broke down in January. and there is mounting speculation ministers may soon seek to impose a new contract on the profession. The key sticking point appears to be payments for working on Saturdays.
Asked if Mr Corbyn would join the picket today, his spokesman said: "No, I don't believe so."
And Mr McDonnell? "I don't think so," he replied
Asked if there had been a change in Labour's attitude, he said: "There's no change in attitude. People visiting picket lines is a matter for them. It's not a change of attitude. Our attitude has been the same all along."
Labour argues the strike is the fault of Health Secretary, Jeremy Hunt.
Mr Corbyn's spokesman said: "(The public) is being inconvenienced by a strike created by Jeremy Hunt's blunders. He should stop hiding in his office and get back to the negotiating table."