This time, fortunately, no bones were bruised, but possibly her ego, when she somehow got entangled in another cape, this one similar to a wedding veil, on stage in Bangkok where she is currently performing her Rebel Heart tour.
Madonna was performing her hit 'Material Girl' when she came, temporarily, unstuck
For the true pro that she has always been, the show naturally went on, but Madonna may want to consider the success, or lack thereof, of incorporating such unruly garments into her stage repertoire in the future.
It's not just Madonna braving the pitfalls of live performance. Beyonce is generally perceived to have stolen the half-time Superbowl slot with her stomping performance of 'Formation' at the weekend, but it was one moment that really secured her greatness - when she crouched down for a dance move, nearly lost her balance, but effortlessly bounced backwards, got back on her feet and danced it out.
It left her audience divided into two parts - those who didn't notice, and those left seriously impressed.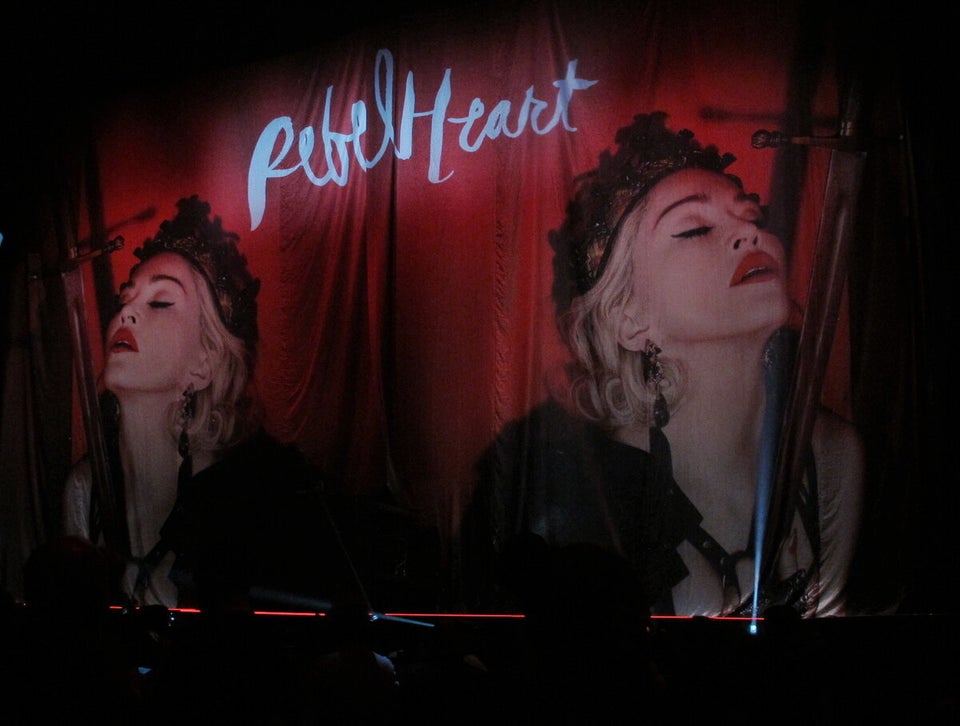 Madonna Kicks Off 'Rebel Heart' Tour In Style
Related