Beaming with pride as she walks through the door, Nicola Adams has an air of confidence as we meet on level 42 of the Leadenhall building in the heart of London's financial centre.
The 33-year-old Loiner is a history-maker as the first woman to ever win an Olympic medal in boxing, punching her way to gold in front of a rapturous British crowd.
"I went into boxing and I'm bisexual and I still achieved and performed at the highest level and I came away with gold and made history so with that said, anything is possible" she tells The Huffington Post UK at an LGBT in sport conference on Thursday.
Now as memories of London 2012 fade into the distance, Adams has set her sights on Rio, and she wants to make it known that sexuality shouldn't have an impact on performance or inclusion within the games.
"At the end of the day you're a sports player and if you're good enough you'll always make it, you'll always get that gold medal," she says, addressing perspective sports stars.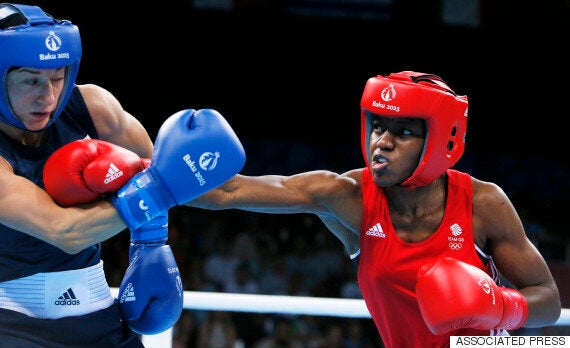 Nicola Adams punches her way to gold at London 2012 against Sandra Drabik of Poland
Suited in her full Team GB tracksuit, the Olympian says she has always been open about her sexuality, and never had the typical ceremonial "coming out" experience.
"I didn't really come out kinda thing, I was just me, and it was just kind of accepted I guess - I just wanted that to be one part of me, it's not everything I do and at the end of the day I'm a sports player, I'm an athlete, and that's just one part of me.
"I get tweets and messages all the time saying by seeing you coming out it has helped me come out as well and I think I was just being myself," she tells HuffPost UK.
The conference, held during LGBT history month, is focussing on how sport can foster a more inclusive environment, but it's creating awareness that Adams says is the way ahead.
"I think the more people that feel comfortable in their own skin and feel happy that they can come out and know that it's not going to affect their job or moving up in their career is the way forward. Just making people feel happy and comfortable in their own job and in their sport."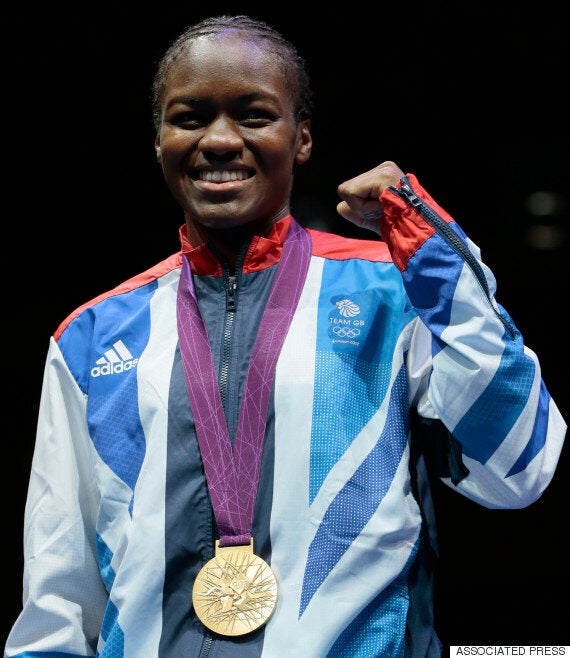 Flyweight Nicola Adams is the first woman to ever win an Olympic medal in boxing
The champion, who still resides in Leeds on the "notorious" Ebor Gardens estate she grew up in, is upbeat about the future for LGBT people in her sport.
Her enthusiasm comes despite comments made last year by heavyweight champion Tyson Fury, where he compared homosexuality to paedophillia.
"In boxing it's not that bad, you get the odd people, I wont mention their names, but you know everybody on the Team GB side is very good and they are very open to everybody that comes in from the door to try and do a bit of sport and a bit of boxing," she says.
The flyweight's light-spirit and boundless charm appears endless as she leaves the room to speak on a panel discussion.
Sitting alongside gay Rugby League player, Keegan Hirst, and England ladies footballer, Casey Stoney, she jokes that it would be hard for another fighter to capitalise on her bisexuality, adding "it would be dangerous to try".
But it's John Amaechi, the first openly gay NBA basketball player, who reminds everyone how far equality has to go.
"It's a double whammy, it's not just about homophobia, it's about misogyny too," he says.
Before she is ushered to the next event, we ask for her advice for the next generation, for which Adams says: "don't let anything stop you from going into the sport and do what you have to do."