North Korea's satellite could be 'tumbling' through orbit according to US defence officials. There are also serious concerns over the payload of the satellite after it was revealed that it is twice the weight of the previous launch.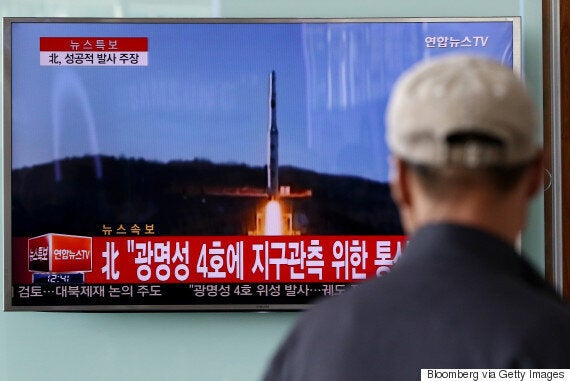 People watch a television screen showing a news broadcast on North Korea's long-range rocket launch.
This would make it the second time that North Korea has tried and failed to place a satellite into stable orbit around the Earth, the first launch was in 2012.
With an even larger satellite now spinning out of control in orbit NORAD has placed both satellites on an official list of known objects both active and inactive orbiting our planet.
The US military believe that this latest launch may have succeeded in placing the satellite in space but that its current status was non-functioning.
Commenting on the launch though was Lieutenant-General David Mann who highlighted that while this could be a failure for the dictatorship it does mark a very worrying trend.
"I don't think it's transmitting as we speak, but it does reflect a capability that North Korea is trying to leverage in terms of its missile technologies," he said.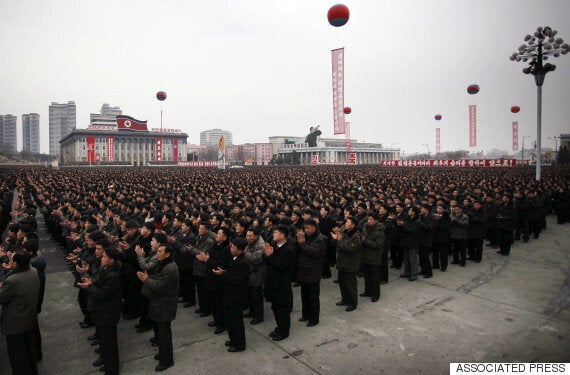 North Koreans gather at the Kim Il Sung Square to celebrate a satellite launch.
"That kind of capability and then also the collateral usages for that technology are obviously very, very concerning to nations around the world in terms of ICBM (Intercontinental Ballistic Missile) capabilities."
North Korea said the launch of the satellite Kwangmyongsong-4, named after late leader Kim Jong Il, was a "complete success" and it was making a polar orbit of Earth every 94 minutes. The launch order was given by his son, leader Kim Jong Un, who is believed to be 33 years old.
The launch prompted South Korea and the United States to announce that they would explore the feasibility of deploying an advanced missile defense system in South Korea, which China and Russia both oppose, "at the earliest possible date."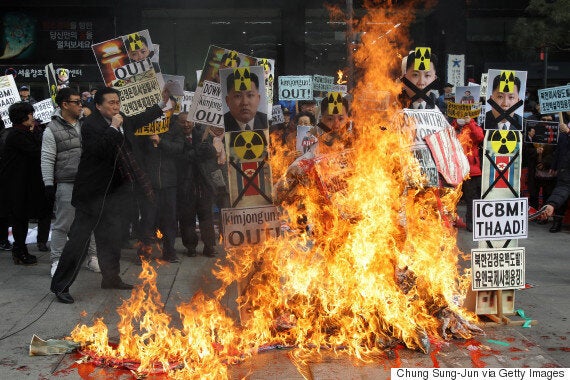 South Korean protesters burn an effigy of North Korea leader Kim Jong-Un during an anti-North Korea rally on February 11.
South Korea and the United States said that if the advanced missile defense system called Terminal High Altitude Area Defence (THAAD) was deployed to South Korea, it would be focused only on North Korea.
South Korea had been reluctant to discuss openly the possibility of deploying THAAD.
North Korea's state news agency carried a still picture of a white rocket that closely resembled a previously launched rocket, lifting off. Another showed Kim surrounded by cheering military officials at what appeared to be a command center.
North Korea's last long-range rocket launch, in 2012, put what it called a communications satellite into orbit, but no signal has ever been detected from it.