First-time buyers joining the property ladder this year have spent on average more than £50,000 on rent, according to the latest figures.
Most people purchasing a house in England have already shelled out £52,900, research by the Association of Residential Lettings Agents (Arla) shows.
The figure is set to hit £64,400 for those starting renting now, meaning some people will never be able to afford to buy their own place.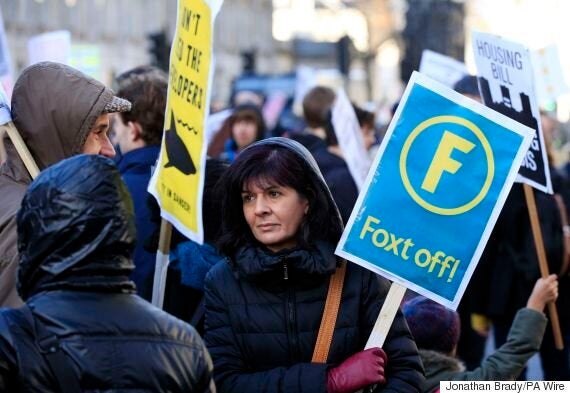 Demonstrators have long protested against spiralling rental costs
David Cox, Arla managing director, said: "The rising cost of rent in this country is a huge issue, and is preventing tenants from being able to save to buy a home.
"Tenants are already spending a significant proportion of their income on rent, and therefore struggling to save any money.
"As house price affordability worsens and interest rates start rising, more pressure will be put on renting, with weekly rent likely to rise, so home ownership will remain out of reach for many."
In the North East the average spend is £31,300, the lowest in England, while in London it is £68,300, according to the figures, which are based on people moving out at the age of 18 and buying 13 years later.
Cox added: "The London rental market is competitive, with far more prospective tenants looking for properties than actual houses available."