Older people across London are sharing incredibly poignant stories of love and loss as part of a powerful photography exhibition.
Each poignant love story has been immortalised as part of the 'Love Lived' exhibition, which opened in London last month.
Created by photographer Holly Wren, in partnership with national charity Contact the Elderly, the series features 14 individuals all aged over 70.
Speaking to HuffPost UK, Wren explained: "The theme of love came around because I was seeking to express the universality of life, to find a way to cross that generational divide. Something to unite the young with the elderly."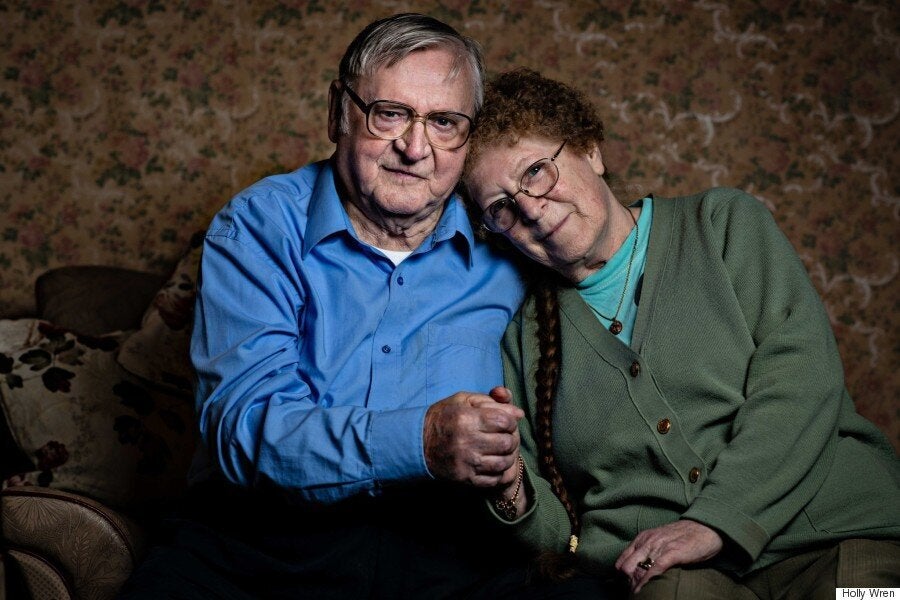 Ernie and Rita have been together for 56 years
While time moves on and the world changes around us, Wren was keen to explore one constant that unites the generations: love.
She says that although each experience was deeply rooted in the personal, they were also undeniably universal.
"Each unfolded a unique tale with all of the joy and sorrow, the convenience and compromise, and the trials and tribulations of a love that I recognise, either from my own experiences or that of friends and family," Wren added.
"There's every type of love represented in the stories and reflected through the faces of the subjects."
Here are some of their incredible stories...
The exhibition is on display at First and Second Floor Lobbies, The Broadgate Tower, London, EC2A 2EW from 10 January 2016 – 10 June 2016. Free tickets for the exhibition are available through Eventbrite here.
This February The Huffington Post UK is running Making Modern Love, a fortnight-long focus on what love means to Britons in the 21st Century. Built on the three themes of finding love, building love and losing love, HuffPost will feature human stories that explore exactly what it is to be in love in modern times.