Tommy Robinson is recovering in hospital after being found unconscious following a night out with his wife at an Essex nightclub - just days after he led a Pegida march in Birmingham.
A spokesperson for Robinson, Helen Lel Gower, wrote on Facebook on Sunday that the former leader of the English Defence League "has had his head glued up, yet again". According to reports the 33-year-old was hit over the head from behind early on Sunday morning, in an incident being investigated by police as an assault.
Robinson, whose real name is Stephen Yaxley-Lennon, had undergone an X-ray and CT scan, Gower said, and was suffering from concussion. He was discharged on Sunday, but was said to have returned to hospital on Monday because he was feeling unwell.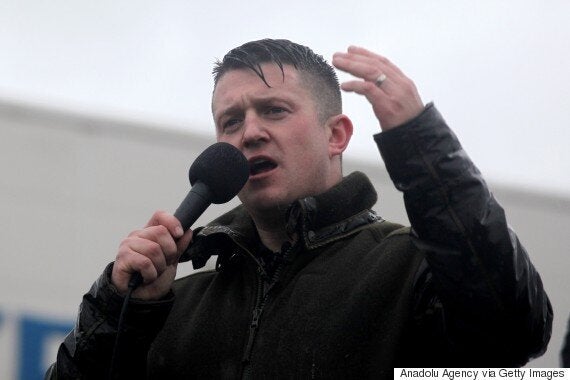 Tommy Robinson, pictured above during a Pegida rally in Birmingham on February 6, was assaulted outside an Essex nightclub
Gower said Robinson was waiting outside Club 195, in Cottis Lane, Epping, while his wife collected their coats. An unknown assailant who "hit his head with something" reportedly attacked him from behind.
She said the back of Robinson's head was split open, following the assault.
A staff member from Club 195, who declined to be named, told IBTimes UK that there had been an altercation between Robinson's group of friends and other clubbers, which began in the club's toilets.
The worker said he had seen two people "dragged out the club by the bouncer, with Tommy following behind".
He said: "I believe there were then some fights going on outside but I don't know who was involved. Next thing I saw was someone taking out a first-aid kit."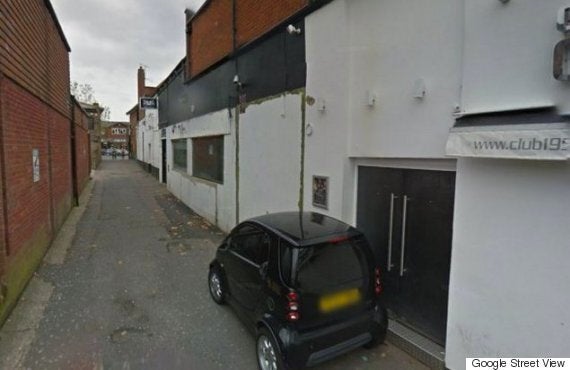 Robinson was assaulted outside Club 195 in Epping
Essex Police confirmed they were investigating an alleged assault on Robinson.
A spokesperson said they were contacted by the ambulance service "with reports a man had been found injured" in High Street. The Bedford man, the spokesperson said, was believed to have been assaulted in Cottis Lane. His injury, "was not serious", police said.
Police are appealing for anyone who witnessed the incident to contact them.

The message from Robinson's spokeswoman Helen Lel Gower
It also follows an interview Robinson gave on February 11 on the John Gaunt radio show where he said he believed he would be "killed" by Islamists extremists.