The UN Security Council announced on Tuesday that Boutros Boutros-Ghali had died, aged 93. The Egyptian served as the 6th Secretary-General from 1992 to 1996, after which he was replaced by Kofi Annan.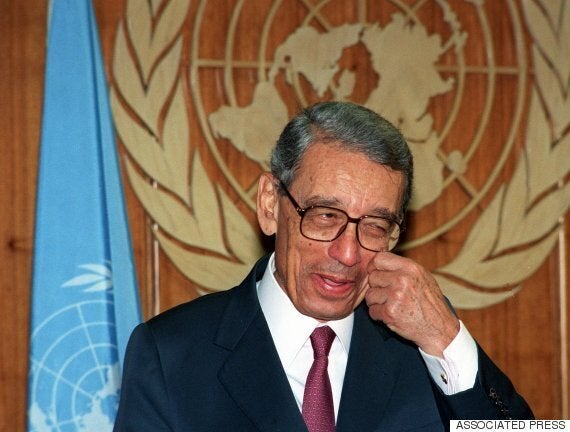 UN Secretary General Boutros Boutros-Ghali takes a little break between presentations of seven new credentials to Ambassadors to the United Nations Wednesday, July 17, 1996
His single term was mired in controversy, notably failing to rally UN action against the genocide in Rowanda in 1994, a fumbling that likely cost a million lives. In a 1994 interview with the Associated Press, he described the massacre in Rwanda as "my worst failure at the United Nations."
He also clashed with the Clinton administration during the mid-Nineties, cutting short his tenure as UN chief after the US vetoed his second term.
Yet it was for his name that the diplomat seeped into the national consciousness, comedians using "Boutros Boutros" as shorthand for "exotic."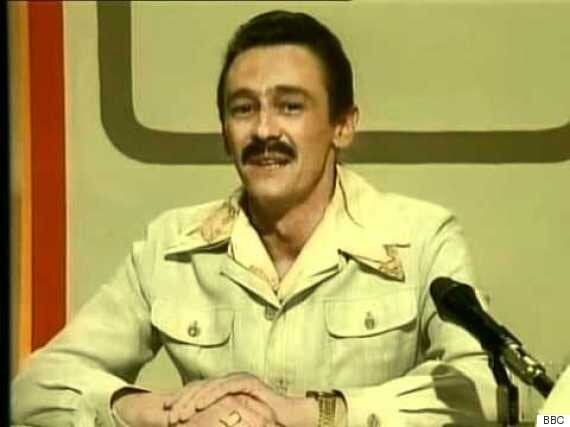 'The Fast Show' ran on the BBC from 1994 to 1997
The Fast Show Chanel 9 skit, a send up of foreign news channels, often closed with the words, "Boutros Boutros-Ghali."
He was mentioned in Seinfeld as a euphemism, while Ali G scored an interview in which he asked the aging academic whether "Disneyland was a member of the UN?"
On Tuesday, the 15-member Security Council observed a minute's silence in honour of the diplomat. According to Egypt's state-run newspaper al-Ahram, Boutros-Ghali died in a hospital in Cairo after being admitted with a broken pelvis.