Andy Murray and Kim Sears have reportedly named their daughter Sophia Olivia.
The name was revealed by a family friend, according to the MailOnline.
The couple, who welcomed their first child in early February, were expected to have chosen a Scottish name for the newborn with Ladbrokes predicting Freya, Alexandra and Elizabeth as favourites.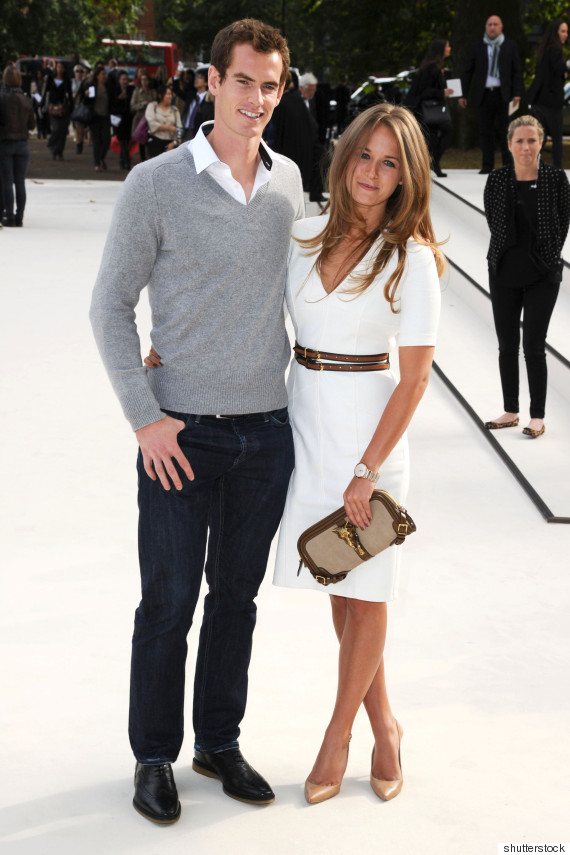 According to Behind The Name, Sophia means "wisdom" in Greek.
Murray and Sears haven't released any further details about their daughter or confirmed the name.
The tennis star's wife gave birth to a baby girl weighing 8lb 10oz on Sunday 7 February.
Murray's grandmother, Ellen Murray, revealed the moment she found out Sears had given birth.
"Andy phoned and said 'congratulations, you're a great granny'," she told BBC Scotland.
"He told me the baby was 8lb 10oz when she was born. It's wonderful news. I'll be looking forward to a cuddle."
Murray's mother Judy tweeted a photograph of Andy Murray's gold post box in Dunblane, which was decorated with pink ribbons.
She wrote: "Dunblane baby love.......xxx".
Dunblane baby love........xxx pic.twitter.com/Lz8DNIt0Sb

— judy murray (@judmoo) February 9, 2016
Before playing the Australian Open, Murray made it clear his family would be a "priority".
"My child is more important to me, and my wife is more important to me, than a tennis match," he said, according to BBC News.
"It's a big change for me and my wife, but that's the current priority and I'll see after that. I have no idea how that will change things. I still love tennis."
Murray and Sears married in April 2015. The couple announced they were going to be parents shortly after in August.
SEE ALSO:

Andy Murray's Wife Kim Sears Gives Birth To A Baby Girl

Andy Murray And Kim Sears Pregnancy: Couple Expecting Baby In February

Andy Murray And Kim Sears' Features Combined To Create Predicted Image Of Future Baby Boy Or Girl