With Rebel Wilson making jokes about the "racist Oscars" from the stage, and a protest going on outside regarding the lack of 'Creatives of Colour' in the industry, the watchword for this year's BAFTA Film Awards was diversity, or accusations of lack thereof.
For BAFTA CEO Amanda Berry, whose mission has been to bring the UK's film industry kicking and screaming into the 21st century, it's a time of reflection, satisfaction but little complacence.
"We are healthier than the Oscars with our shortlists, but the job is by no means done," she tells HuffPostUK. "We are all accepting that our industries are not very diverse, therefore the pool of people you're picking from is not diverse, so we're working hard to effect change."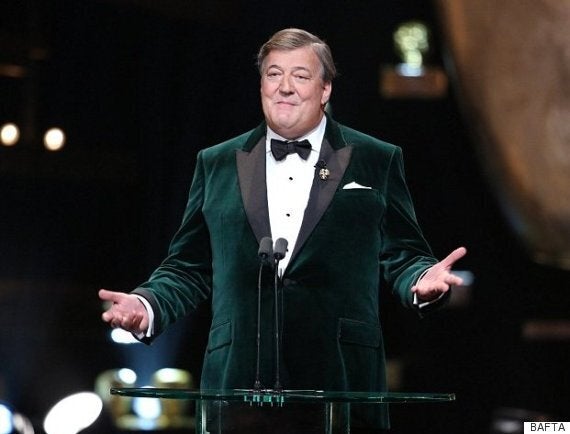 Stephen Fry has presented the BAFTA Film Awards for 11 years
Amanda cites a whole package of BAFTA programmes, including talent mentorship schemes, fundraising, scholarships, learning activity – 250 events a year in total, including writing and producing masterclasses, everything "to make our industries as open and accessible as possible, because they have to reflect the societies we're living in. Because we're storytellers, and it's about accessibility."
Interestingly, bearing in mind the strong opposition to the narrow demographic represented by the American Academy in voting for Oscar winners, BAFTA are also completing an internal survey of their own members, to learn more about age, gender, diversity. Amanda says, "Once we know, we will decide if there steps to be taken" along the same lines as those promised by Oscars chief Cheryl Boone Isaacs.
Amanda is the first to recognise the importance of the annual film awards as a glittering showpiece for the charity's all-year-round work, and at the centre of this is the host, the always urbane but inescapably white, extremely establishment-friendly host, Stephen Fry. While he carries the LGBT baton effortlessly on his wide shoulders, is it time to shake up the formula in favour of fresh diversity?
Just as Barbara Broccoli won't countenance talk of a James Bond past Daniel Craig, Amanda is equally protective of her host.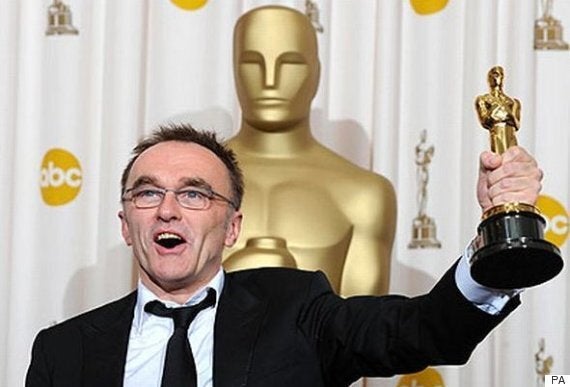 Oscar winner Danny Boyle has been a mentor for previous BAFTA training schemes, one of Amanda's big achievements
"Stephen's so good so I almost don't want to have this conversation," she says quickly. "Anything I say might sound disloyal.
"But we look at the show every single year, including looking at diversity among presenters, it is about every year. Awards ceremonies are very formulaic, the list of things that can change is quite small. 6,500 people vote for nominees every year, so that's out of our hands. Other things we can look at."
Comparing BAFTA with its American counterparts, Amanda counts herself fortunate in one respect that she had such a lot to address, when she became chief executive in 2000.
"What's challenging for the Oscars, is they're an incredibly successful organisation, it's very different for them," she reflects. "BAFTA was an place that needed to change. The staff were fantastic, the membership was thriving, but it was losing its relevance."
As well as all the learning activity, focusing on the film awards and checking everyone of a hundred A-list film stars is all right on thenight, one of the things the BAFTA boss prides herself on is adapting to change – this year, opening applications for Chinese students for the first time.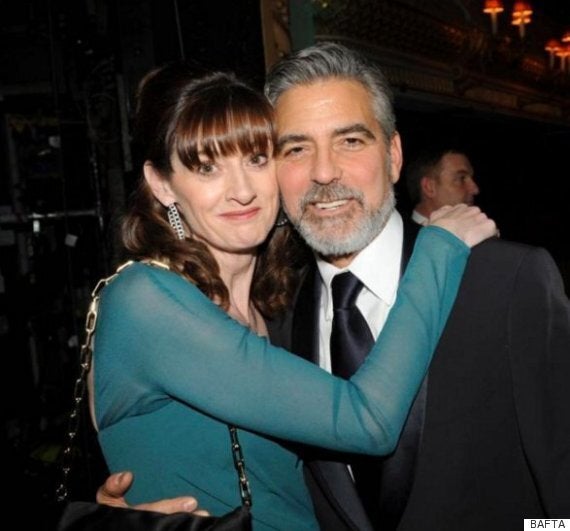 Amanda says she is the same, whether she's talking to the BAFTA Board, or escorting George Clooney up the red carpet
"On Monday, the Chinese box office took $100million in one day, you have to think about the global audience," her eyes open wide. "If you bring people from all around the world, they can work together, come together and help each other.
"Danny Boyle has mentored people, as have Daniel Day Lewis, Ennio Morricone. We're in this unique place, we can pick up the phone and ask them."
She sits back in her chair.
"New talent has become my absolute passion, and if I'm still here when BAFTA hits 75 in 2022… if I could stop someone in the street, and ask them what they know about BAFTA. They already know about the Awards, but if they also say 'new talent' I will retire happy."
Click here for more information about all the events and services offered by BAFTA.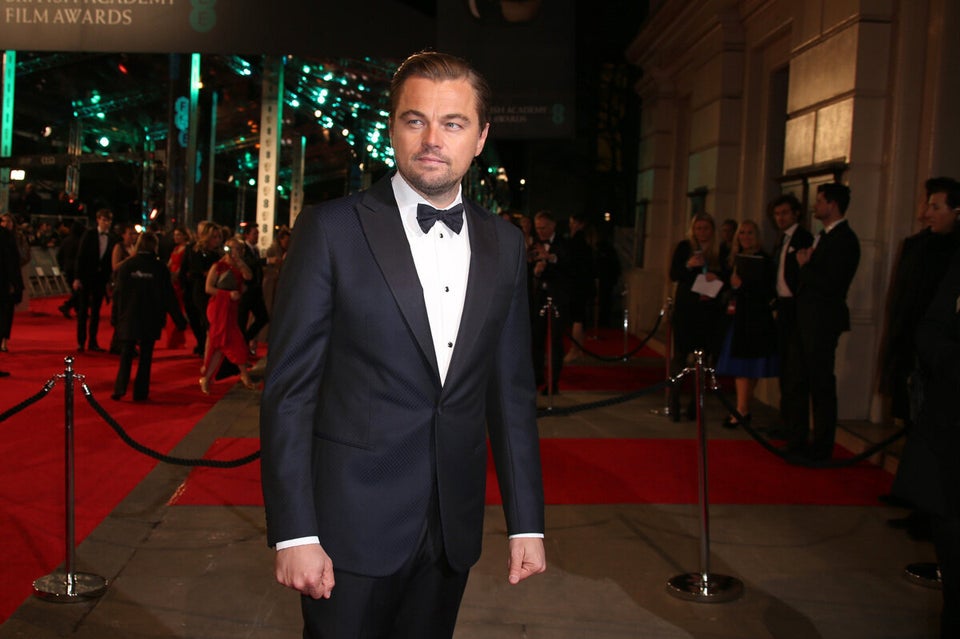 BAFTA 2016 Red Carpet
Popular in the Community