Pope Francis scolded an eager crowd for being "selfish" after he was pulled over onto a man in a wheelchair during a visit on Tuesday.
The pontiff was greeting fans during his visit to Mexico when someone pulled at his robes, causing him to fall onto a disabled man.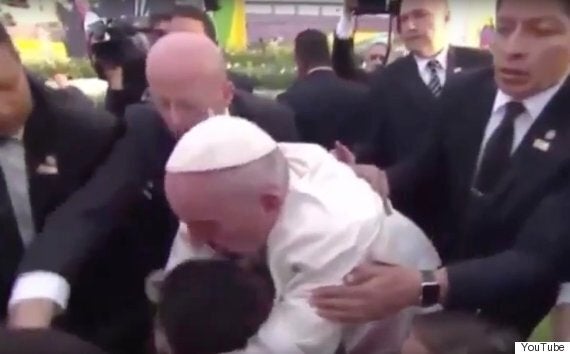 The Pope was toppled over by an eager crowd
The pontiff was helped back up by his security detail and kissed the man in the wheelchair on the head.
But his anger was clear when he stood back up, telling the crowd in Spanish "don't be selfish, don't be selfish".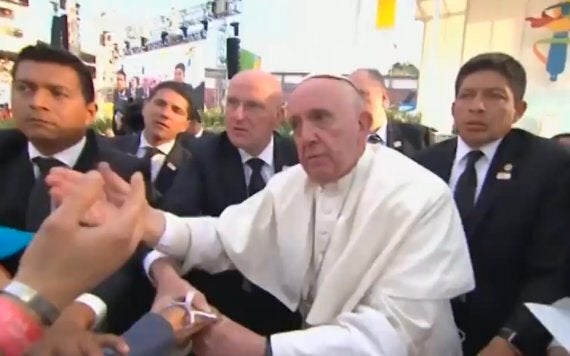 Pope Francis told the crowd not to be 'selfish'
The head of the Catholic Church was walking around a stadium in Morelia when the incident happened. He was visiting Mexico to talk about crime.
During his five-day visit, which is due to conclude on Wednesday, Pope Francis focused on the injustices faced by Mexico's poorest, most oppressed and vulnerable, to the country's drug-fuelled violence.
The pontiff has denounced abuse of pre-trial detention, called life sentences a "hidden death penalty" and urged a worldwide end to capital punishment.