RAF Typhoon fighter jets were scrambled to intercept two Russian aircraft heading towards UK airspace on Wednesday.
BREAKING NEWS: Two RAF Typhoon fighters scrambled to intercept two Russian bombers heading towards British airspace – Ministry of Defence

— Reuters UK (@ReutersUK) February 17, 2016
An RAF spokesman said: "The RAF can confirm that typhoon aircraft from RAF Coningsby Lincolnshire have been launched on a QRA mission. The mission is ongoing so we will not be offering any additional comment at this time."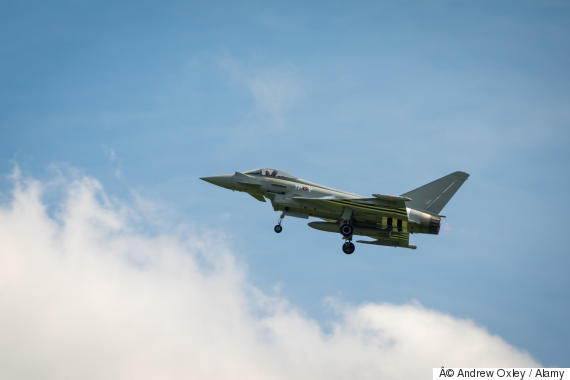 RAF Typhoon aircraft are quick-response fighters (file photo)
Incidents of this kind happen relatively often, with at least four similar events in the past year alone.
In November last year, RAF jets were scrambled last night to intercept Russian bombers flying close to UK airspace.
And in September 2015, RAF Typhoons intercepted two Russian Tu-160 aircraft in similar circumstances.
A spokesman later confirmed two Russian Blackjacks were escorted in an "area of interest" but did not enter UK airspace.