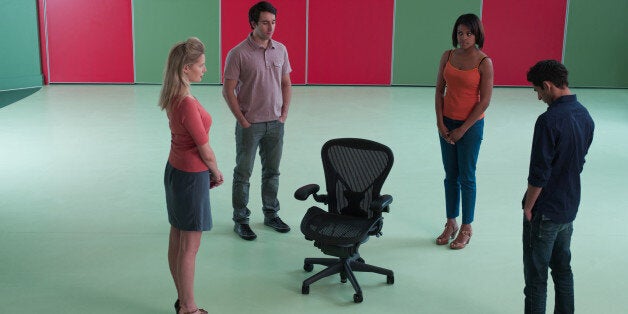 Unemployment is Britain's youth's biggest threat, beating substance abuse and family breakdowns, according to new findings released by youth charity the Central YMCA.
The research, published in the 'World of Good Report 2016', surveyed 1,600 16 to 25 year olds across the UK and sought to uncover the issues affecting Britain's young people, and the factors hindering their ability to build better lives.
The results were compiled into an index with the most common responses receiving a score of 100.
Unemployment topped the list with a score of 100, followed by the education system limiting achievement at 92, and body image-related issues coming in third with a score of 86.
"Government cuts mean funding for those students who have fallen out of the traditional education system is now more difficult to acquire," said Lady Andree Deane-Barron, managing director at YMCA Training. "For this reason, it's an issue that is only set to worsen, as situations and issues facing young people and how they respond to education delivery become increasingly complex."
Despite successful government efforts to lower the unemployment rate since the 2008 recession, young people still feel scarcity in the job market is their biggest threat.
Fear of unemployment among youth is due to a lack of social mobility from birth, the report claims, while being in a low-income bracket is cited as the biggest barrier preventing young people overcoming unemployment. Lack of poor education and health issues - including mental health - come second and third on the list as barriers young people face.
Racism and sexism came sixth and ninth respectively, an improvement on previous years.
"The relatively low harm perceived to be caused by sexual health issues and lack of access to training, may indicate the impact of recent efforts to tackle such problems through education and funding," the report says.
High on the list of cited threats was body image. In an increasingly sexualised and social media-obsessed world, how young people view their bodies is constantly under scrutiny.
Rosi Prescott, CEO of Central YMCA, added: "Body image issues show themselves in a multitude of ways; through (sometimes extreme) dissatisfaction with body size, weight, hair and skin type – to name but a few examples – all negatively affecting self-esteem and confidence in some way or other.
"Body image challenges affect both men and women and struggling to overcome them can be a long and painful journey."
Help from charities such as the Central YMCA is sometimes the only way young people like Sarah can help rebuild their lives after mental health difficulties.
Charities are becoming increasingly stretched in the face of government cuts to public services, especially after measures were taken to slash the NHS mental health budget. Low self-esteem issues relating to body image are increasingly contributing to deaths related to mental health, which as a whole are on the rise. Only today, there have been reports in the press over a rise in self-poisoning, especially amongst teenage girls, as a type of self-harm.
Issues coming at the bottom of the list of concerns were the lack of political voice amongst young people with an index score of 5, a worsening environment at 14 and lack of access to training (e.g. apprenticeships and internship courses) scoring also 5.
Rosi Prescott added, "The challenges facing young people today are wide, complex and constantly changing, which is why it's essential that we continue to listen to the needs of young people and find ways to address issues causing them harm."
Interestingly, a separate section regarding which challenges were getting worse, showed that lack of affordable housing was what young people feared would most affect the next generation, the 11-15 year-olds.
The future challenges section also stated that long-term challenges, those which wouldn't be expected to affect 11-15 year-olds so much, such as substance abuse and crime, came out high in the top ten. This shows that many young people believe there is a lack of any real strategy from the government being used to tackle the harm that these issues cause.
The full list of rankings and the report can be found here.