Roof high hairy panic is sweeping through homes and paddocks in a small Australian town, leaving behind it a trail of devastation.
Clogging up pipes and entrances, frustrated residents in Wangaratta have seen the "weed menace" stack up outside their buildings.
Forced to clear the wild tumbleweeds themselves without help from authorities, onlookers say the grass is tiring them both physically and mentally.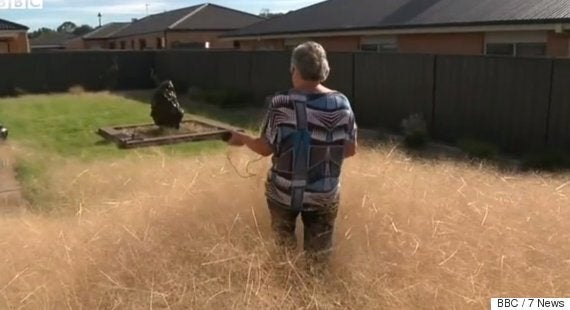 A resident stares into the abyss of hairy panic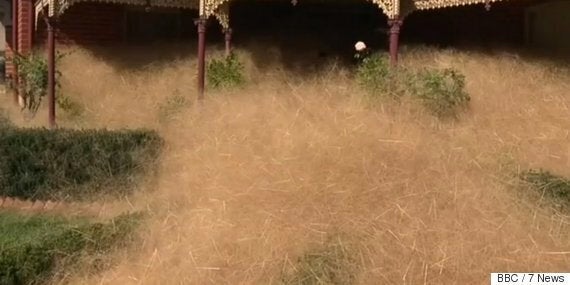 Paddock panic as the tumbleweeds devastate large areas
With every breath of wind, more of the nuisance sweeps into their homes, and because it doesn't pose a fire hazard, they are left to clear it away on their own.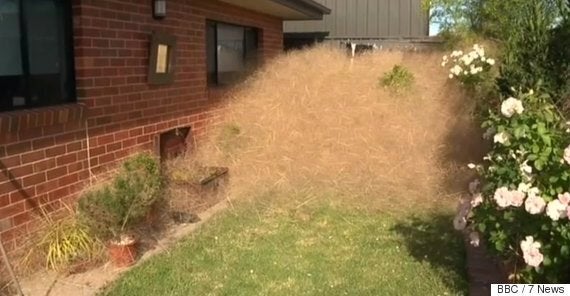 The tumbleweed buries residents' gardens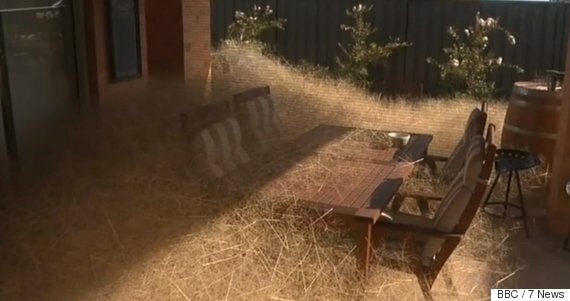 Hairy panic has rendered this set of chairs useless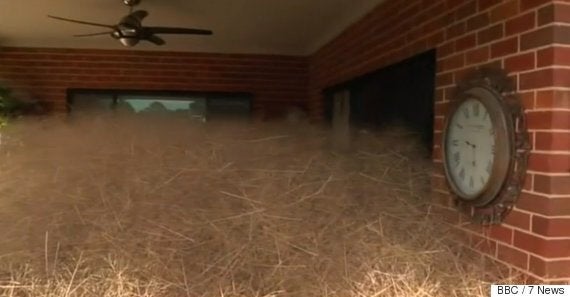 Entire gardens have been submerged
The grass, which is found in every Australian state, is suspected to have come from an overgrown paddock.
It grows rapidly and can form tumbleweeds with seeds inside, deadly for dispersion.
It is called 'hairy' because no other of its Panicum species have long hairs along the edges of their leaves.
Popular in the Community