Marc Jacobs' show, which closes New York Fashion Week every season, mixed Victoriana with a punk aesthetic, which were masterfully combined in the design of the towering platform boots propping up the models.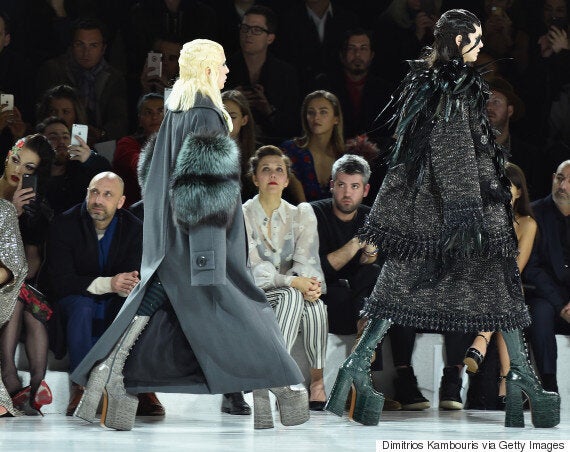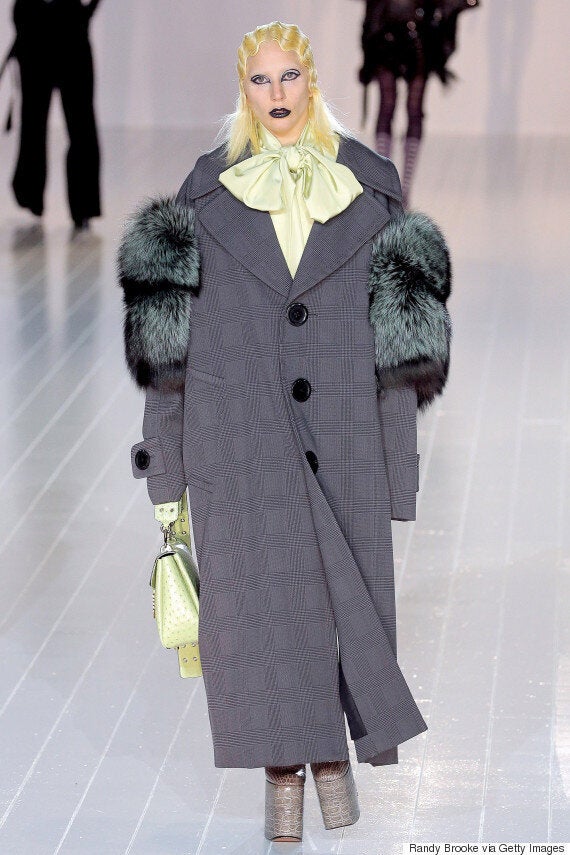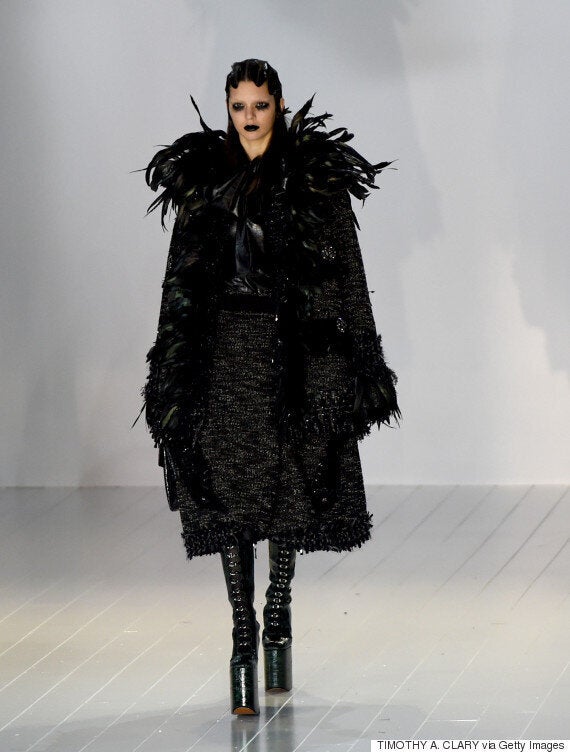 Gaga and Jenner's catwalk pal Mari Agory explained the secret to looking poised and avoiding the dreaded shaky ankle when walking in Jacobs' shoes.
"From tip of the toe to the back of your heel, flat every single step," she told Vogue.com adding that "confidence" was also a factor - which is why Jenner and Gaga put in lots of practice at the rehearsal.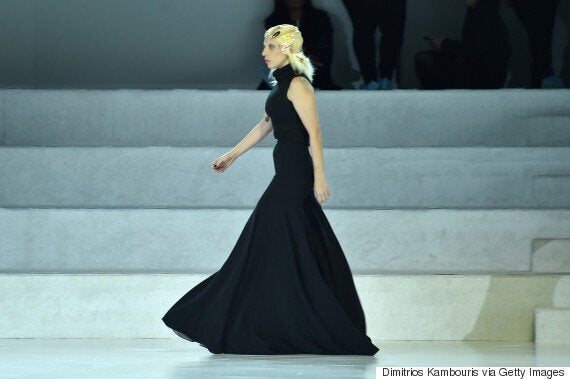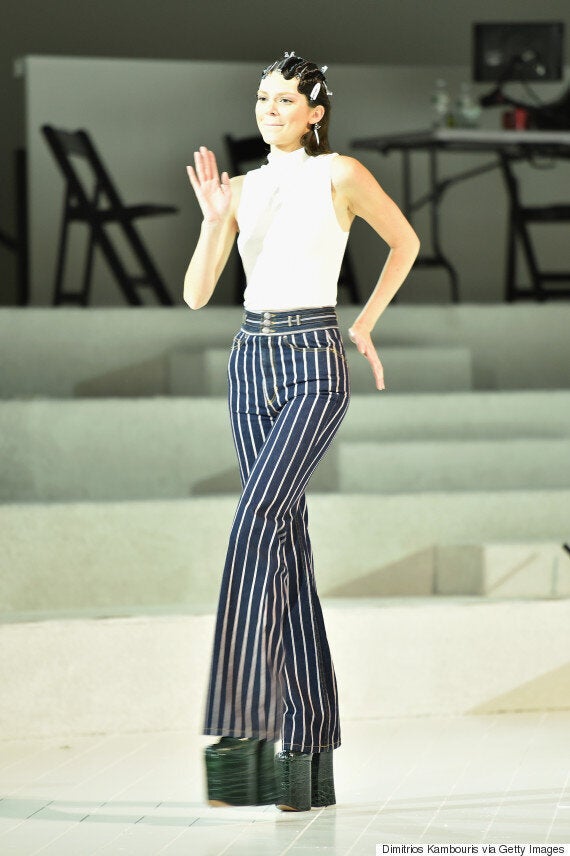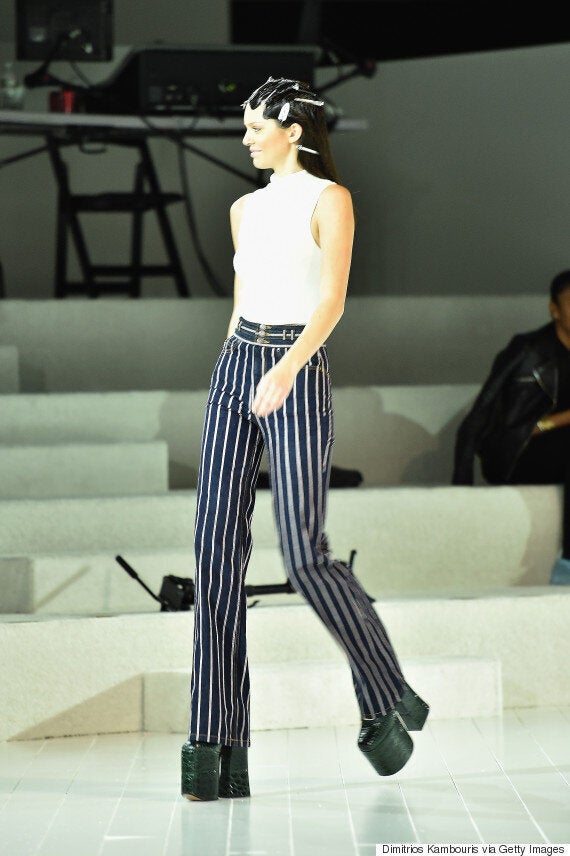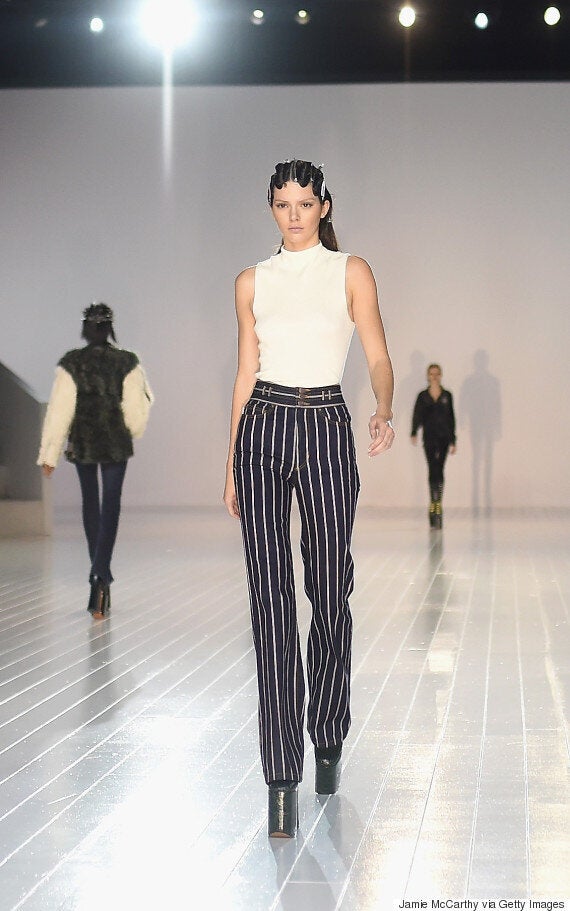 However, Gaga did have one complaint about the show: "I told Marc I was disappointed the shoes weren't taller," she said.
Stylist Guido Palau, sculpted the models' hair into '20s inspired finger waves and François Nars masterminded the dramatic makeup featuring a distinct lack of eyebrows, - perhaps a nod to David Bowie's early '70s look.
Scroll through the gallery below to see all the catwalks looks.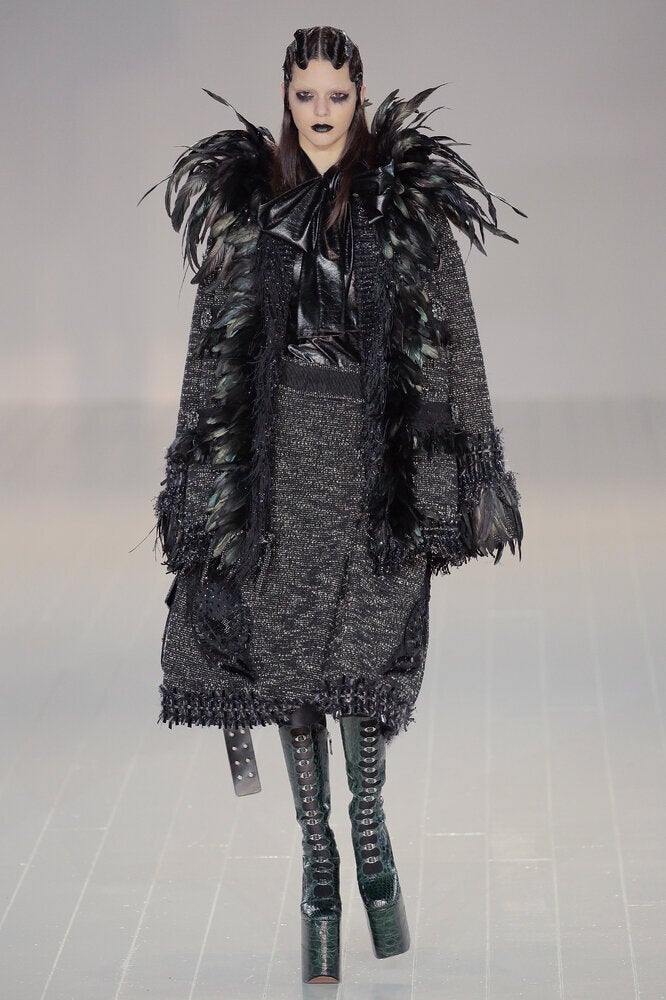 Marc Jacobs NYFW Catwalk
Related