Commuters in and out of London endured travel misery on Friday after an array of problems struck the transport system.
SWT services into London Waterloo were also halted because of reports of a person hit by a train near Wimbledon.
London Underground services were disrupted by a signal failure.
A British Transport Police spokesman said: "We were called to Earlsfield rail station in Wandsworth following reports of a woman being hit by a train.
"Officers from BTP and Metropolitan Police force attended the incident, which is being treated as non-suspicious.
"Paramedics from London Ambulance Service and London Fire Brigade also attended, and a woman in her 60s was taken to hospital."
SWT said trains and crews were not in the correct location to start their next service after a train at Earlsfield hit a passenger.
A British Transport Police spokesman said a woman in her 60s was taken to hospital after the incident.
"To get trains back to their scheduled timetables some services may need to be cancelled or run non-stop between some stations," said a statement several hours after the incident, with disruption expected to continue until the end of the day.
The SWT website featured a pop up saying that there were delays across the whole network.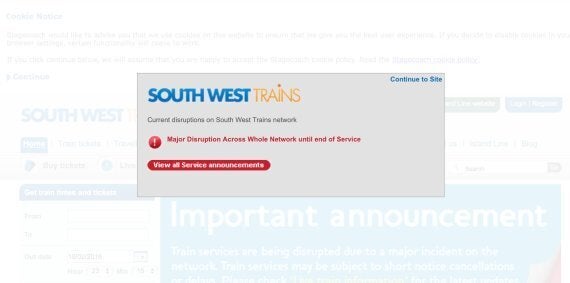 The pop-up on the SWT website
Steve Griffiths, chief operating officer for London Underground, said: "We apologise for the disruption caused to customers using the Circle, District and Hammersmith & City lines this morning.
"This was caused by a signal failure at Tower Hill at around 5.40am and our engineers worked hard to fix the problem as quickly as possible.
"The current work to improve London Underground is one of the largest programmes of infrastructure investment in the world.
"We continue to invest all our income in modernising the service, improving safety, reliability, train capacity and frequency, and upgrading major stations to provide our customers with the service they want and need."
Mick Cash, leader of the Rail, Maritime and Transport (RMT) union, said: "This morning's Tube problems are just another warning to London Underground management that they cannot play fast and loose with maintenance, renewals and track patrols as they come under intense pressure from the Government and Boris Johnson to bulldoze through massive cuts to budgets.
"The Tube network has never been under such pressure and RMT is receiving regular reports now of dangerous overcrowding, a problem that is deepened by any attempt to casualise, cut and undermine safety-critical jobs across the combine.
"The cuts, and the associated tampering with the Underground safety culture, have to stop."
Many commuters expressed their frustration at the delays…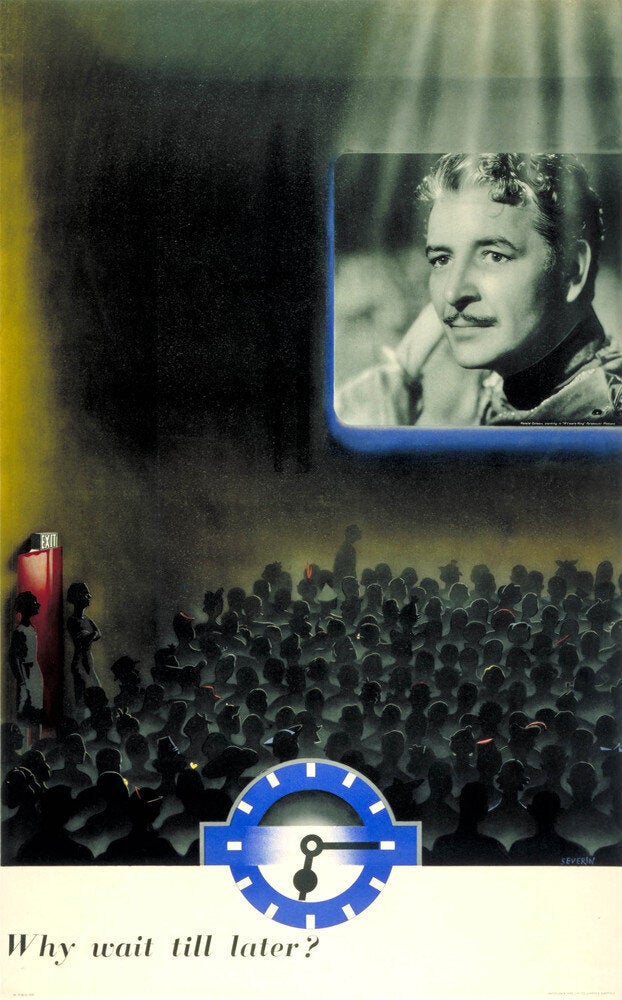 Vintage London Underground Posters
Related