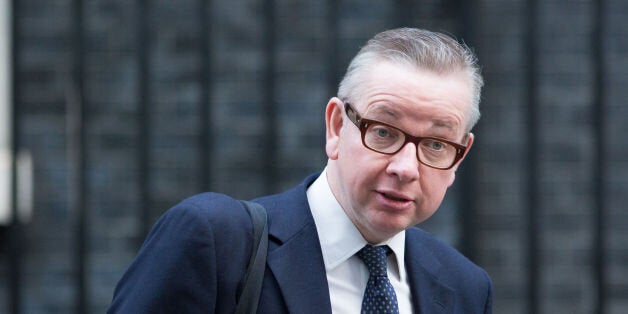 Michael Gove is set to call for the UK to leave the European Union, Whitehall sources have suggested.
The Huff Post UK understands the Justice Secretary will back Brexit in the EU referendum, expected to take place in June this year.
Downing Street sources refused to confirm or deny the claims and stressed that it has not ever been "100%" certain which side Mr Gove would eventually back.
The former Education Secretary is one of David Cameron's closest political allies, and has been allowed free reign over the departments he has run since 2010.
His decision, which would disappoint the Prime Minister, has not been made lightly, but it is claimed that Mr Gove believes he has to put the national interest ahead of any personal loyalty to his friend.
The news comes after Mr Cameron cancelled a planned Friday afternoon meeting of the Cabinet as he struggled to secure agreement with other EU leaders for his renegotiation.
Mr Gove's backing of Brexit could persuade other high profile Tories, such as London Mayor Boris Johnson, to also come out for Leave.
The Prime Minister had been expected to announce on the Andrew Marr Show this Sunday his plan for restoring UK Parliamentary 'sovereignty' over EU law.
But if the Justice Secretary does finally confirm his backing for Brexit, that would suggest that he's not happy with the reforms No.10 and Oliver Letwin have drafted on the issue.
Mr Cameron is still in Brussels trying to iron out the final details of his deal, with sticking points suspected to be over child benefit reforms.
The delay to the Cabinet meeting means that no senior Tory is expected at a Brexit meeting in Westminster tonight, organised by Grassroots Out.
The Huff Post UK understands former Respect MP George Galloway could well make an appearance at the event, but when asked, the London Mayoral Candidate told our reporter: "You are the last person I would tell my travel plans to."
Related