A woman who weighed 15 stone when she was just 13 years old dropped five dress sizes by ditching fizzy drinks and opting to eat healthy food.
Maddie Smith, now 19, turned her life around after doctors told her she could die due to side effects of obesity.
She lost an impressive five stone after hearing she had developed dangerous fatty deposits around her liver usually seen in morbidly obese people many years older than her.
The teenager is now urging other youngsters to take weight problems into their own hands.
The harsh reality check forced Smith to reassess her eating habits aged just 13, and she has now gone on to become a fitness instructor.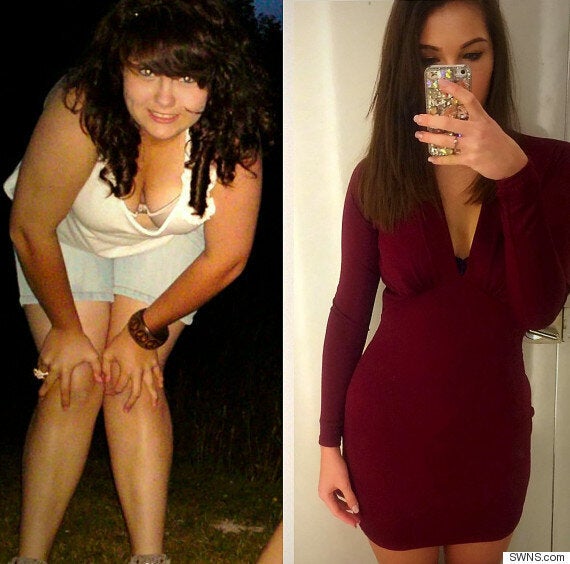 Maddie Smith before losing weight (left) and after (right)
Smith decided to stop eating and drinking sugary treats, like Coca Cola and energy drinks - opting only for natural alternatives - but claims most of her weight loss happened before she ever hit the gym.
Smith, from Crawley, West Sussex, said: "I had always been chubby as a child. But when I got to 10 or 11, I began putting on a lot more weight.
"At my biggest I was just under 15 stone."
She pins her weight gain on increasing independence, as she spent most of her pocket money on treats and rarely exercised.
But at a large size 20, Smith was rushed to hospital with suspected appendicitis, but was told her agony came from the fact that she had a fatty liver - which could prove fatal later in life.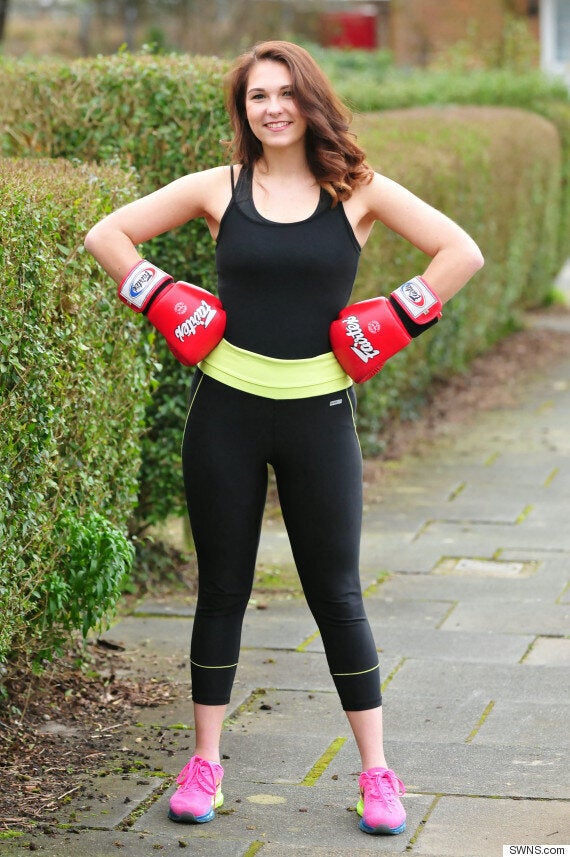 Maddie Smith now works as a fitness instructor
She said: "When I was 13 I had to go to hospital because of concerns I could have had appendicitis.
"While I was there I was told I had a fatty liver and it was a reality check for me.
"Having fat around your organs is never a good thing but the liver is vital for metabolism and the doctors were worried for me.
"Me and my mum looked at each other as if to say 'this is the final straw'. There were no more excuses after that point."
She gave up sweet biscuits, chocolate bars and put her energy into visiting the gym five times a week - and has just achieved her ideal weight.
Smith, now weighs 9st 11Ibs and is a size 10, but says the most important thing to her now is helping others.
She said: "As a teenager I was very uncomfortable in myself and had no confidence.
"It is difficult for a teenage girl to be overweight. But when you're young and podgy, it's easy for people to make excuses for you."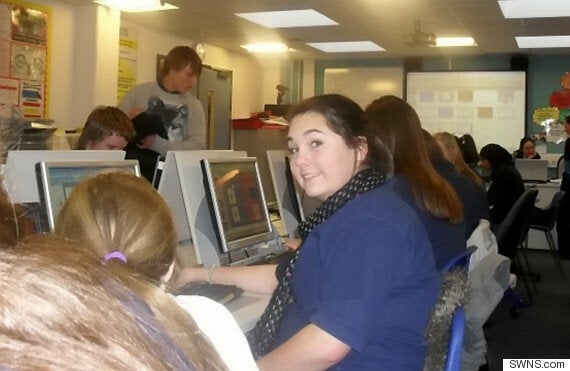 Maddie Smith as a younger teen
She now works as a personal trainer at the K2 gym in Crawley and trains herself five times a week.
"I'd like to be the happiest and healthiest version of myself and I think I've achieved that."
Smith said support was the most important part of her weight loss.
She said: "I could not have done this without the support of my mum and friends. Support is really important for any other girls facing weight problems.
"Another thing is to stop comparing yourself to other people. You can only compare yourself to where you were six months ago."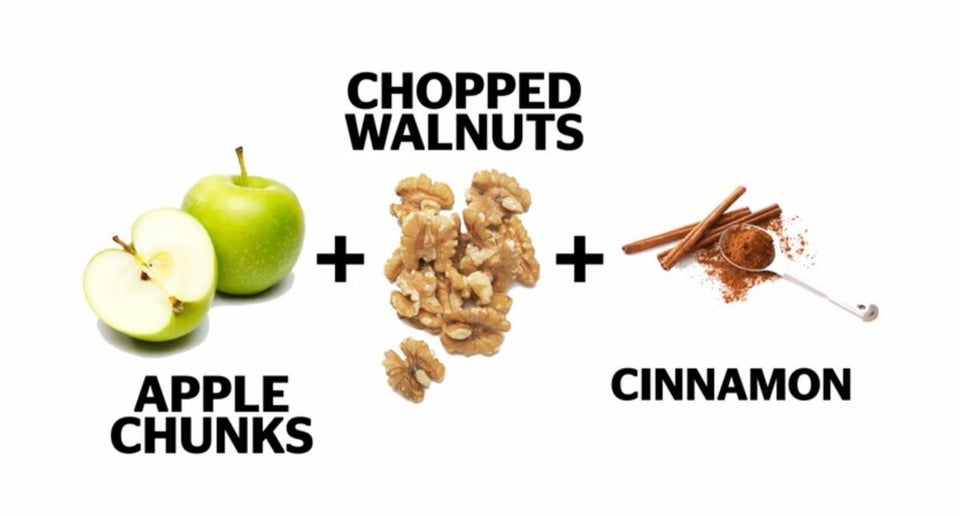 12 Foods For Weight Loss