A dog walker was in for the shock of their life when they spotted a severed human foot in a park on Friday.
The Bath Chronicle reported that Simon Clarke was out walking his Cocker Spaniel in the city's Weston Park East when he came across a stunned fellow dog walker who said that she had just discovered the appendage.
Clarke said: "Her dog was sniffing at it then she realised what it was. We all had a look at it and it was indeed a foot.
"It was lying on the grass, severed about four inches above the ankle. It looks like quite an old foot and it might have been unearthed.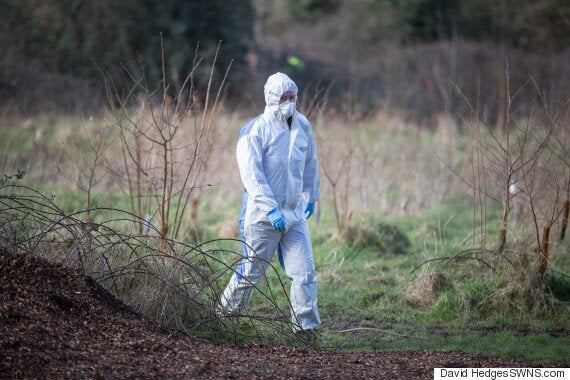 Police on the scene at Weston Park East in Bath
"It's almost certainly a human foot and it looks real as opposed to a fake foot that someone put there."
A statement from Avon and Somerset Constabulary said: "Shortly after 8am today (19/02) a member of the public found a human foot in undergrowth in Weston Park East, Bath.
"We have cordoned off the park and are carrying out a detailed search of the area as part of our investigation into the find. Specialist crime scene investigators are also examining the scene.
"The foot has been sent for forensic analysis in an attempt to determine who it belongs to."
Detective Inspector Lorett Spierenburg said: "This investigation is at a very early stage and we are keeping an open mind as to how the foot came to be in the park.
"We are doing everything we can to identify the person whose foot it is and are liaising with the local hospital and reviewing missing persons as part of our investigation.
"I would like to reassure the local community that we have increased patrols in the area and anyone with any concerns is invited to speak to officers.
"I would also like to appeal to anyone with information about this incident to contact us on 101 quoting log number 181 of 19/02."