Kesha has been supported by a host of her female contemporaries, after getting the disappointing news that she would not be replaced by her contract with Sony.
The 'TiK ToK' singer arrived in court on Friday, having hoped to break free from Sony and her former music producer Dr Luke - whose division at the label she is signed to - having previously accused him of sexual misconduct and causing emotional distress, which he has vehemently denied.
However, she was not granted her freedom from the label, with a judge ruling that Sony had given her suitable "opportunity to record".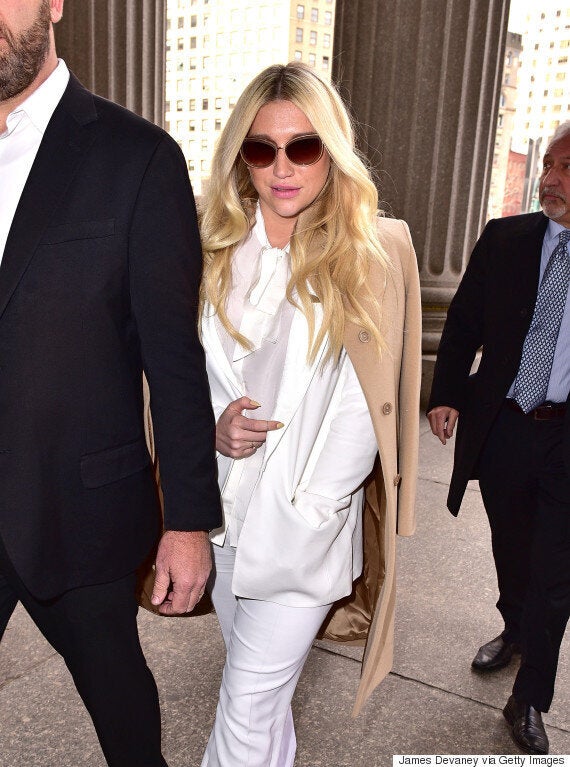 Since the ruling, several of Kesha's fellow female pop stars have publicly voiced their support for her, including Lady Gaga, Lily Allen, Ariana Grande and Lorde, using the hashtag #FreeKesha, which rose to the top of the trending list on Twitter after the court decision was reached.
Kelly Clarkson - who worked with Dr Luke on the signature hits 'Since U Been Gone', 'Behind These Hazel Eyes' and 'My Life Would Suck Without You' - has also voiced her support for Kesha, adding: "Trying [to] not say anything since I can't say anything nice about a person... so this is me not talking about Dr. Luke."
Dr Luke co-produced all of Kesha's hits, including 'We R Who We R', 'Your Love Is My Drug' and the chart-topping Pitbull collaboration, 'Timber'.
Kesha's contract - which she signed at the age of 18 - means she is legally obligated to complete six more albums with Dr Luke's Kemosabe Records.
Her legal battle with Dr Luke continues.