The husband of Formula One heiress Tamara Ecclestone has been charged with assisting an offender.
Jay Rutland, who is son-in-law to F1 chief executive Bernie Ecclestone, is accused of committing the offence in 2010 by helping drug lord James Tarrant avoid capture.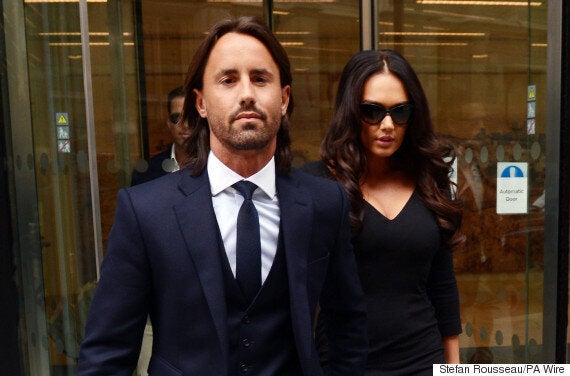 Jay Rutland, seen above with his wife Tamara Ecclestone, has been charged with assisting an offender
He was sentenced in his absence to 14 years jail in 2010.
Rutland, 34, of Kensington, west London, was arrested and charged with assisting an offender on Wednesday.
A police spokesperson said he was bailed to re-appear at Thames Magistrates' Court on March 16.
Rutland and Ecclestone married in 2013 and have a young daughter.
While its understood Rutland has denied the allegations, according to The Sun, Ecclestone is worried the former City trader could end up behind bars.
"The accusations are very serious and Jay knows that if he is convicted he could end up going away," a source told the newspaper.
"Tamara is sick with worry about him being banged up but is putting a brave face on it. She is understandably very concerned about Jay and what could happen.