Millie Mackintosh and Professor Green have officially announced that they're going their separate ways, two years after tying the knot.
READ MORE:
The pair revealed the news in a joint statement where they insisted that their split was an "amicable" one, explaining: "It is with sadness and regret that we confirm our separation.
"It is a mutual decision, we still care deeply about each other and would like it to be known that it is on amicable terms and we wish each other well."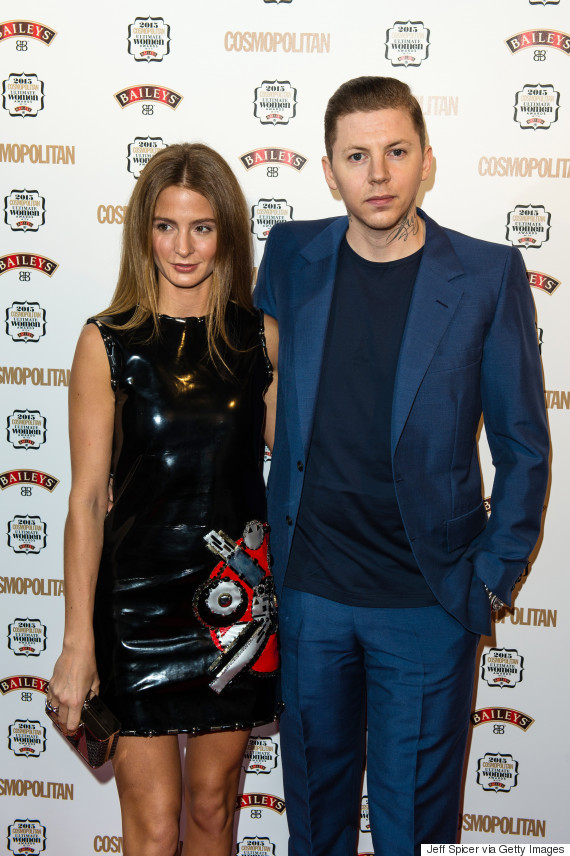 Professor Green and Millie Mackintosh in December
Since their lavish Somerset wedding in September 2013, the former 'Made In Chelsea' cast member and rapper have repeatedly been forced to speak out against rumours that their relationship was in trouble.
Last year, Millie addressed the rumours surrounding her marriage, telling the Daily Mail: "You really can't believe everything you read. Obviously it is stressful having things written about you, especially when they're not true, but I don't get that upset about it."
Shortly after this, Professor Green revealed that they had attended joint therapy sessions, adding: "Sometimes it's easier to understand things when they come from the person who is completely removed from the situation."
The speculation often arose from the fact that they were rarely photographed together at showbiz event, to which the rapper - real name Stephen Manderson - hit back: "It's funny whenever there's press about me and Millie not being together. The truth is I don't really want to go out and have a camera shoved in my face all the time."
Just three weeks ago, Professor Green revealed that he was spending the day with his wife for the first time in 2016.
LIKE US ON FACEBOOK | FOLLOW US ON TWITTER