An NHS medic who was left in a coma after a tragic accident in America has moved thousands into raising more than £100,000 to fly him back to Britain to pay for his treatment.
Sebastian Kola-Bankole, a 35-year-old doctor, suffered an accident in Nevada last week, and has been holed up in a Las Vegas intensive care unit where he had emergency operations performed on his ears, arteries and spine.
After he was put into a medically-induced coma in a critical but stable condition, his family and friends fretted about how to pay for the treatment and eventual travel back to his home in Britain.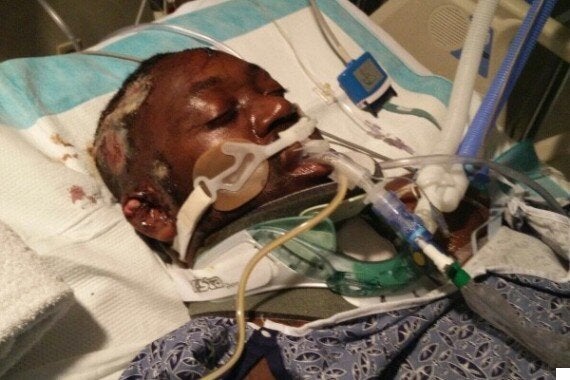 Kola-Bankole was left in a medically-induced coma
They began a 'GoFundMe' campaign, pleading with the public to pull together and help collectively foot the costs, as Kola-Bankole, who always previously travelled with insurance, seemingly had no health documents confirming payouts for his trip.
"We, his friends and family, are trying to raise the money for the continuation of his treatment and relocation to the UK," they called on Internet users.
The appeal, which was launched just 48-hours ago, has since garnered the support of thousands - and managed to raise £97,000 in aid of the British medic's treatment.
Now Kola-Bankole faces the prospect of being able to journey back to England - as soon as he's discharged from intensive care in the US, that is.
In a statement posted on the 'GoFundMe' page, his friends and family wrote: "We are overwhelmed by your generosity and can't wait to tell Seb how you've all pulled together to help get him back home.
"Thank you all for your donations, comments and suggestions.
"We are also discussing with consultants who can take him on in the UK and hopefully should have a plan in place soon ready for whenever he is medically able to be transferred."
Some generous donors have contributed more than £1,000 each to see Seb home safe; the highest donation came from an anonymous user and was valued at £2,000.
Related