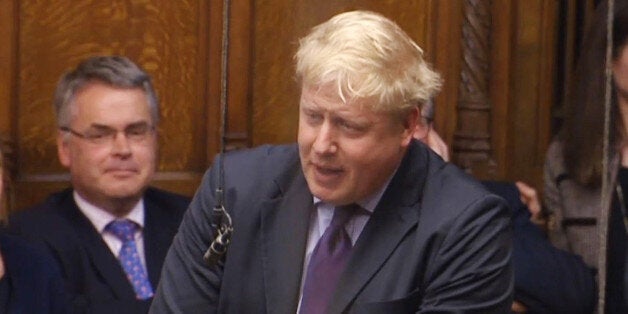 Boris Johnson has been accused of making the case for Brexit by blaming the French for making UK roads more dangerous even though the British Conservative government in London agreed with Paris.
Setting out his case for a 'Leave' vote at the June 23 referendum on Monday, the Conservative London mayor attacked the EU for having authority over whether or not "safe lorries" legislation could be introduced that would protect cyclists.
However one of the roadblocks to passing the measures in the European Parliament in Brussels was the British Conservative government in Westminster.
Lib Dem MEP Catherine Bearder told The Huffington Post UK: "Boris likes to bang on about Europe, but it was his own party not Brussels that tried to block these life-saving changes.
"With so many lorry drivers from around Europe in our roads it was vital to get these changes implemented across the EU. That is why British cyclists and road safety campaigners got behind this successful campaign. Only by working together in Europe can we put pressure on manufacturers and secure these kind of vital reforms."
In his Daily Telegraph column on Monday, Boris railed against "simply ludicrous" EU rules including "that you can't recycle a teabag, or that children under eight cannot blow up balloons, or the limits on the power of vacuum cleaners".
Sometimes they can be truly infuriating – like the time I discovered, in 2013, that there was nothing we could do to bring in better-designed cab windows for trucks, to stop cyclists being crushed. It had to be done at a European level, and the French were opposed.
At the time the legislation was proposed, Boris' cycling commissioner, Andrew Gilligan, told reporters in Brussels: "Boris Johnson has said directly to the government in the UK that he is deeply concerned at their view and attitude on this.
"I am slightly incredulous that the government of Britain and other agencies are not on board with what ought to be a fairly non-controversial change."