Labour's candidate for London mayor, Sadiq Khan, has said he will happily join David Cameron in campaigning for Britain to remain inside the European Union.
Speaking to BBC Newsnight on Tuesday evening, Khan also denied he was trying to "have it both ways" having nominated Jeremy Corbyn in the Labour leadership race and then moving to the centre as the mayoral election approaches.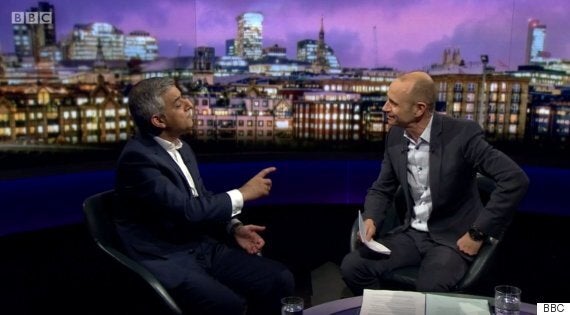 Corbyn has said he will not share a stage with Cameron in the fight to keep the UK inside the EU, despite both men advocating a 'Remain' vote at the referendum.
However Khan struck a more bipartisan tone while speaking to Newsnight presenter Evan Davis. "Sometimes I will disagree with Jeremy Corbyn," he said.
"On some things I will agree with the Conservative prime minister, Conservative chancellor, home secretary, business secretary, defence secretary, to argue for London to stay an integral part of the EU.
"I will join the Conservative chancellor when it's in the interests of London. I will join a Conservative prime minister to argue for us to stay in the European Union," Khan said.
The Tory candidate for City Hall, Zac Goldsmith, has said he will campaign for Britain to leave the EU at the June 23 vote.
Khan, the former shadow justice secretary who ran Ed Miliband's 2010 Labour leadership campaign, said he wanted to be the mayor for "all Londoners" whether they were a "billionaire" or a "bus driver".
Noting his warm words for the City of London, Davis branded Khan "more Mandelsonian than Mandelson" and said he now appeared to be at a "completely different end of the party" to Corbyn.
Davis told Khan: "You've been talking one thing when you were getting the selection and you've sort of changed your tune completely."
Khan was one of the MPs who nominated Corbyn in the leadership race. The Tooting MP said while he had "no intention" of actually voting for Corbyn to be elected leader, it would have been wrong to block a candidate who was "clearly popular" among party members from being on the ballot.