A dad transformed his home into a cartoon wonderland to create a "cool place" for his six children to grow up.
Filmmaker Mark Curzon, 48, from Winsford, has spent the past 10 years transforming each room of his house into works of art.
After getting divorced in 2003, Curzon was left bringing up his five sons alone before he had his daughter with fiancée Kimberley Roberts. Curzon is dad to Chris, 28, Cam, 27, Ryan, 25, Lewis, 24, and Brad, 22, with his former partner and Amelie, ten, with Roberts.
He said he let his imagination run wild when creating the masterpieces in each room.
The dad-of-six has been constantly changing the rooms and characters as his boys have grown up and Roberts said the rooms are "evolving work".
Although his sons have now moved out, Curzon said he wanted to keep the project alive for his daughter Amelie.
"She loves it of course, but she's never known different. It was Disney princesses before this."
The dad said one of his favourite rooms is the bathroom, which is dedicated to the animated films of Studio Ghibli.
"The movies are brilliant fantasy animations with profound stories and messages, beautifully created by a master director, with more character than you find in most movies," he said.
"We're all just big children anyway, and don't have to fit in to any pre-conceived ideas about what's good for us."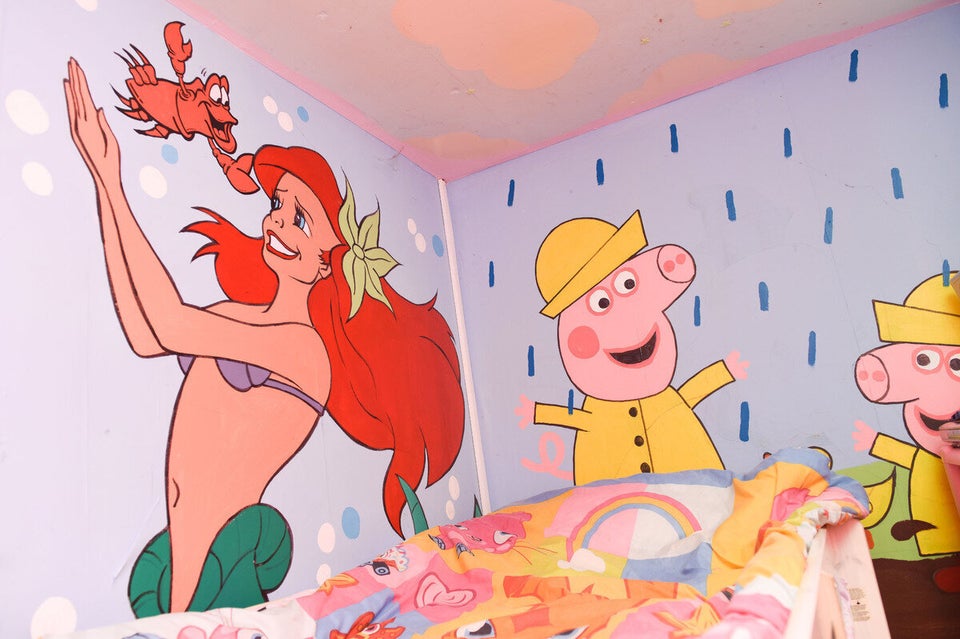 Dad's Cartoon-Themed Wonderland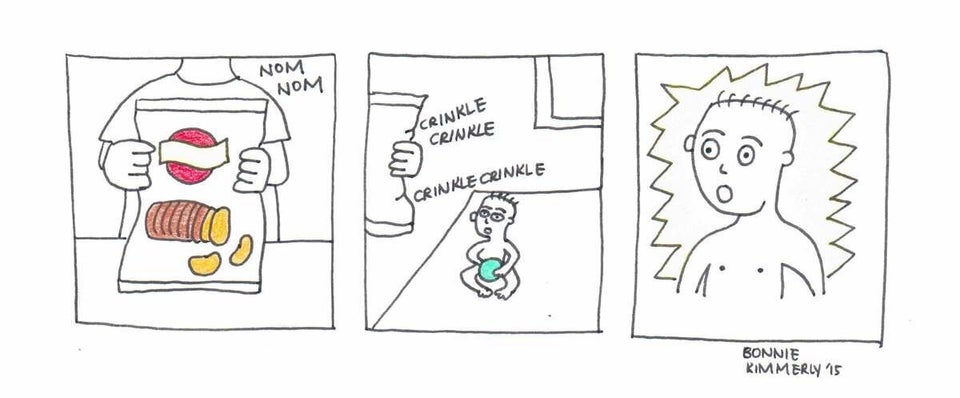 Mom Draws Funny Cartoons About Life As A New Parent