A personal trainer has made headlines after gaining five stone (70lbs) in less than four months so that he could lose weight alongside his client.
Adonis Hill, 35, from Brooklyn, gorged up to 7,000 calories per day, putting on almost 70lbs for the American TV show 'Fit to Fat to Fit'.
He then lost the weight, while working out alongside his client, Alissa Kane, who lost a grand total of 58lbs in four months.
Hill, who has been a fitness trainer for six years, said that he took part in the challenge because he wanted to "help and support" strangers in need.
While his intentions are admirable, they have sparked debate about whether such drastic weight gain and loss is actually good for a person's health.
Hill before gaining weight and afterwards
Dr Helen Webberley, the dedicated GP for Oxford Online Pharmacy, told The Huffington Post UK: "Any extreme fluctuation in your health or weight is not at all healthy or good for you.
"Although there is no clear evidence that in this particular case it would actually cause harm, we do know that the safest way to lose weight is gradually and sustainably, by adopting a healthy lifestyle that is maintained.
"Part of this is diet and eating, part is healthy regular levels of exercise together with a positive psychological attitude."
She added: "Medically I would advise against extremes of weight increase and weight loss, and I would rather promote a long-term healthy attitude to food and exercise."
Hill first became a personal trainer after he lost 100lbs and took up weightlifting.
Prior to his weight loss, he was going through a particularly hard time. His business had failed, he was suffering financially and, as a result, he stopped hanging out with friends, rarely left the house and piled on weight.
Thankfully for Hill, a friend stuck by him and encouraged him to go on walks. This habit then turned to jogging, which soon turned to weightlifting.
Aged 29, he had lost a staggering 100lbs (that's more than seven stone) and, the product of his own success, became a personal trainer - helping clients get fit in parks and private gyms across New York City.
His diet consisted of plenty of eggs, oatmeal, chicken, fish, brown rice and vegetables - with the odd protein shake thrown in for good measure. He would team this with weight lifting, which he'd do five or six days per week, interspersed with the odd cardio session.
Hill went from 'fat to fit to fat' again. He gained weight to help his client and then lost it all again.
In 2004, Hill was invited onto the American TV show 'Fit to Fat to Fit' where personal trainers gain weight so that they can then lose it alongside their clients.
Over a period of three months, he stopped exercising and consumed between 6,000 and 7,000 calories per day - almost three times the daily recommended amount for men.
He gorged on pizza, hot dogs and McDonald's and, when his weight gain began to slow, ended up drinking a gallon of soda every day. His total weight gain was 69lbs.
His goal was to put on 70lbs in four months, however his blood pressure had sky rocketed and his doctors advised that any more would be dangerous for his health.
Other health concerns surrounding rapid weight gain include diabetes and, potentially, heart disease.
After all of the hard work piling on the pounds, Hill then began to work alongside his client to lose it all again.
They did this by doing one hour of weightlifting and one hour of cardio five or six days per week.
They also adopted healthier diets. In Hill's case, he adopted a high-fat, high-protein, low-carb diet.
Alongside his client Alissa Kane, who lost 58lbs, Hill lost a staggering 57lbs in four months.
Speaking about Hill's approach to weight loss, Dr Nitin Shori of the Pharmacy2U Online Doctor service and a working NHS GP, said: "Extreme weight gain is not generally advisable and can have significant health implications.
"Eating junk food in such high quantities will take its toll on your body – and its effects certainly won't just have been external.
"This fitness trainer went to excessive levels in a bid to support his client. Although it's not really a fair comparison because his fitness and higher muscle mass will make it easier for him to lose the weight."
He added: "Showing what exercise combined with a balanced diet can achieve is a much safer way to for fitness professionals to inspire others to make healthy lifestyle choices."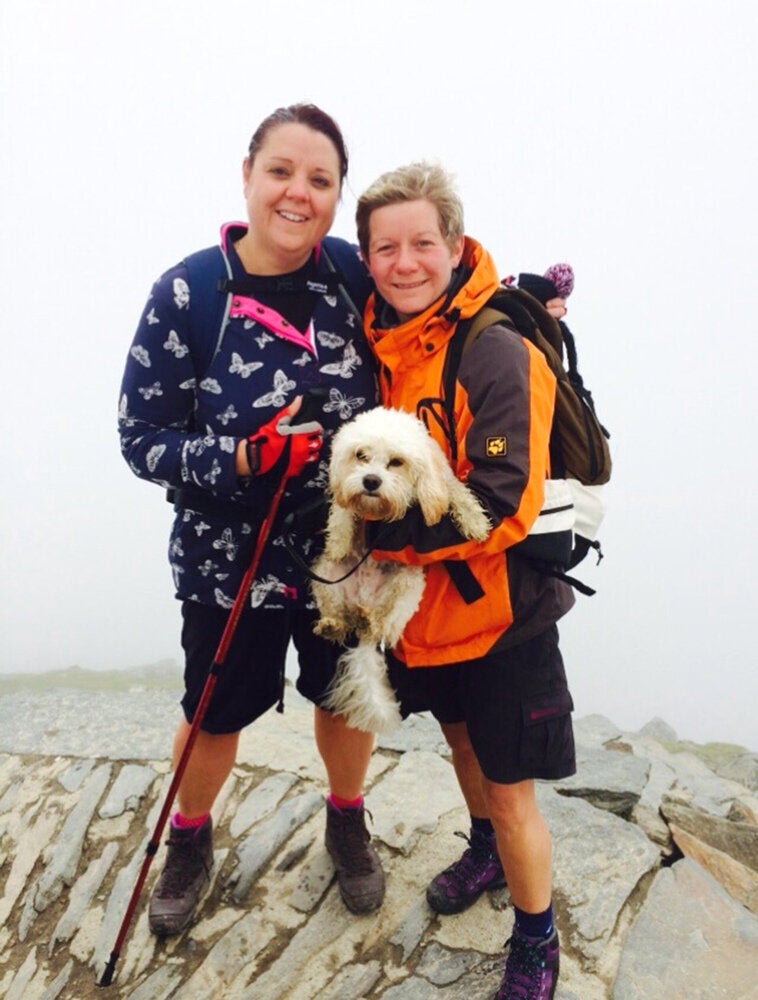 Weight Loss Success