Sacha Baron Cohen landed himself in hot water at the premiere of his latest film 'Grimsby', when he swore during a live ITV interview.
The star was in character as his latest creation Nobby during the interview, when he declared, "There's all sorts of people here, there are bastards, there are wallies", leaving the interviewer fumbling for an apology.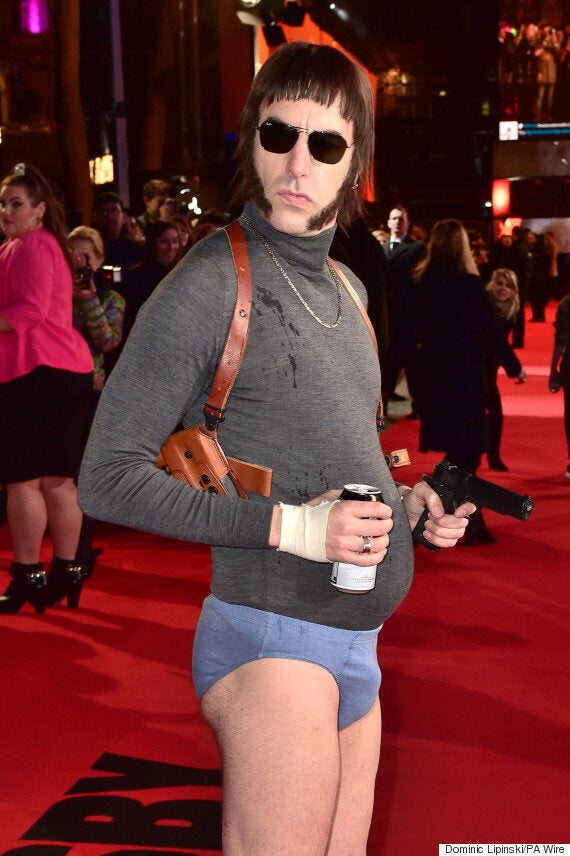 As the presenter reminded Sacha that it's a family show, he made another near-the-mark joke, adding: "Our movie is all about family, it's all about children.
"I'm a great dad, I always drive my children to school - no matter how drunk I am."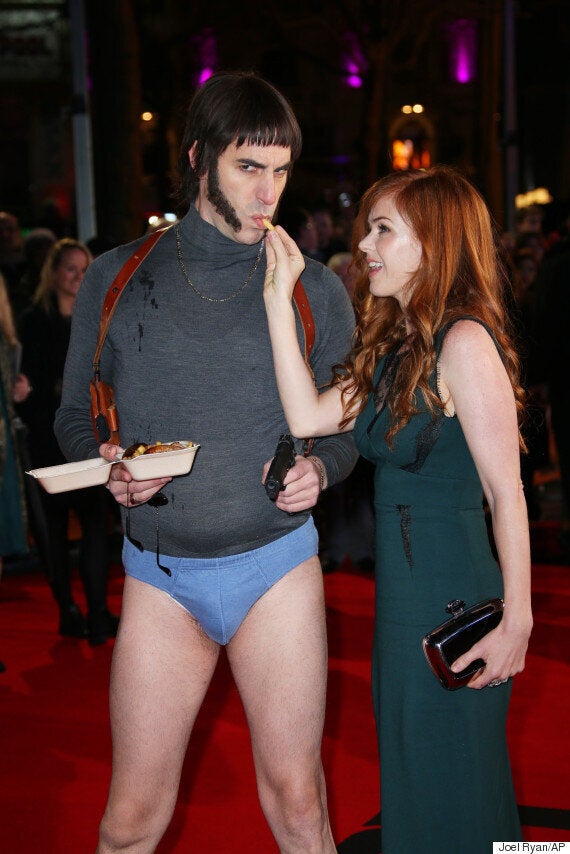 Isla was also in attendance
Sacha's Nobby outfit at the London premiere - yes, we think he should have held it in Grimsby instead - was quite something, and while from the waist-up all appeared normal, the lower half told a different story.
Cast members Mark Strong and Gabourey Sidibe were also present at the premiere, along with Sacha's wife Isla Fisher, who fed her husband chips on the red carpet.
Watch Sacha's red carpet interview above and check out more snaps from the premiere below...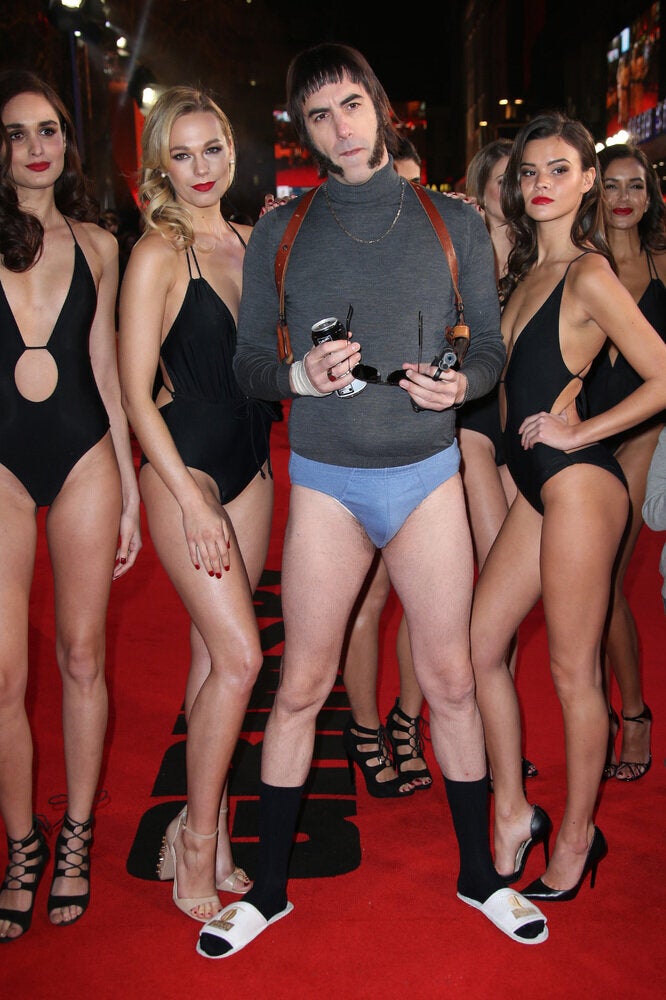 'Grimsby' Film Premiere