Sue and Noel Radford, who rose to fame on the TV show 16 Kids And Counting, shared the moment they revealed the news to their 18 children.
Mrs Radford asks her children to raise their hand if they think their unborn sibling is a) a girl or b) a boy, while holding a striped paper bag.
The one-minute video sees the children excitedly shouting to open the surprise package, that has a clue to the baby's gender hidden inside.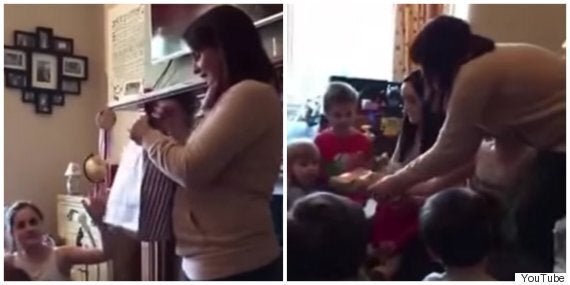 Sue Radford tries to calm her children down as she reveals the gender
The mum gives a paper brown parcel inside the bag to one of her youngest children to open, but it's not long before everyone else jumps in to find out first.
And by the sounds of the screaming from the children, it seems they're very happy.
Mrs Radford shows the teddy bear that was inside the parcel to the camera for the final reveal - it's a baby girl.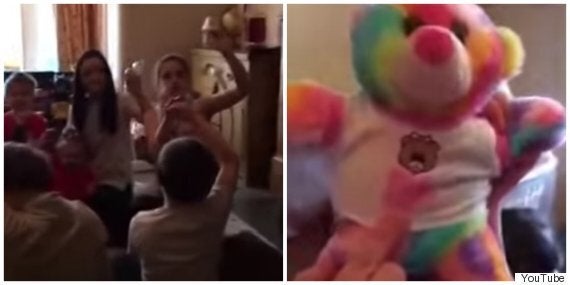 The children seem excited they're going to have another sister
The couple are currently parents to Chris, 25, Sophie, 21, Chloe, 19, Jack, 17, Daniel, 15, Luke, 14, Millie, 13, Katie, 12, James, 11, Ellie, nine, Aimee, eight, Josh, seven, Max, six, Tilly, four, Oscar, three, Casper, two and Hallie, eight months old.
"We were adamant that we wouldn't have more. But it is a brilliant start to the New Year."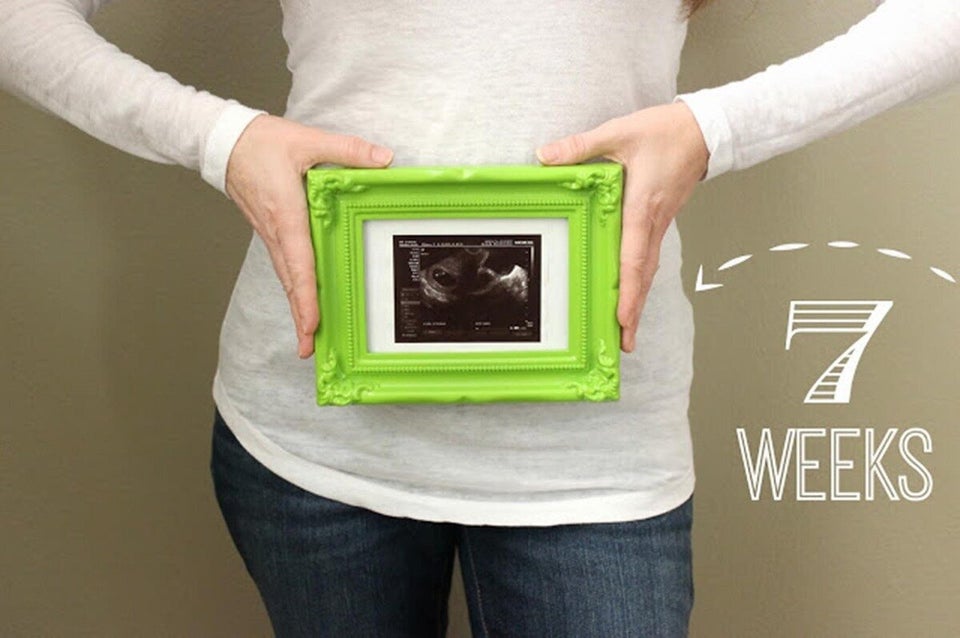 How big is your baby today? Mum's sweet pregnancy documentation