A man has been detained after an apparent "hostage situation" at a London restaurant.
Officers are outside Bella Italia in Leicester Square, having been called at around 8.50pm. Armed police and a negotiator were at the scene.
A Metropolitan Police spokesman told HuffPost UK there was a "man intimating he has a knife, holding a woman against her will" inside.
After a standoff, a man was detained and police stood down. The police spokesman added the incident is not believed to be terror-related.
Police were called at 8.50pm. Diners in adjacent restaurants were made to stay inside during the incident.
There were understood to be two other people inside the restaurant, as well as the hostage.
Evening Standard columnist Rosamund Urwin was among those who could not leave. She said she was "very safe" and "more worried about other people".
When the incident was ongoing, musician Jordan Brown told The Evening Standard he was playing a gig at Caffe Concerto, where police had told people not to leave.
He said: "We were playing a gig and the police came around and said please stop singing. We thought we were being too loud, but turns out there's a hostage situation.
"We can't leave the restaurant, they've closed closed the whole place down."
He praised the police as "true pros" afterwards.
Pictures from the scene show a number of police in riot gear outside the restaurant during the incident.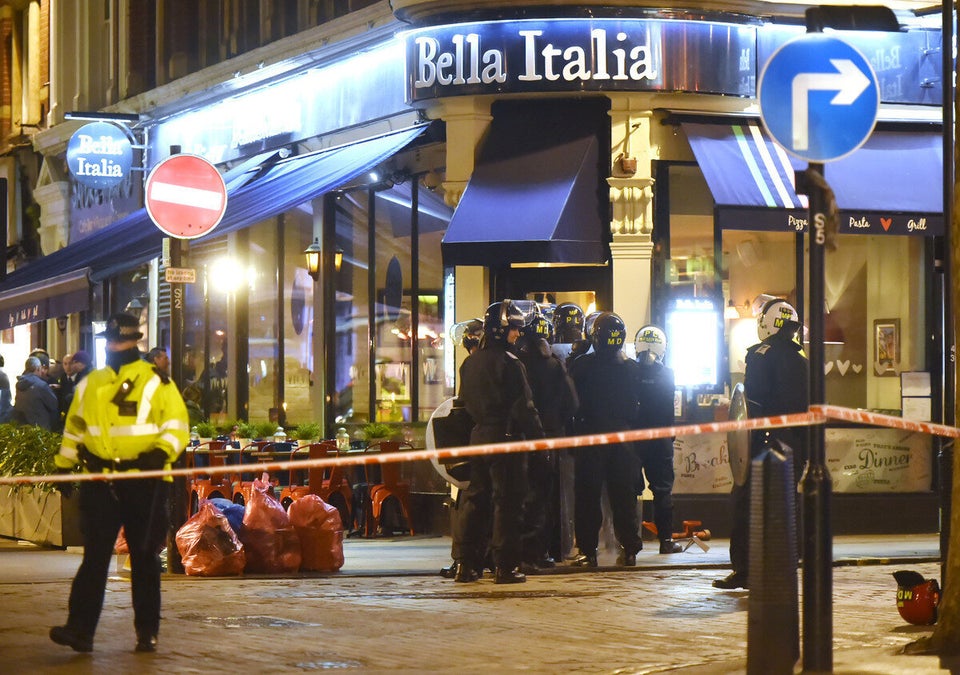 Leicester Square 'Hostage Situation'
Popular in the Community