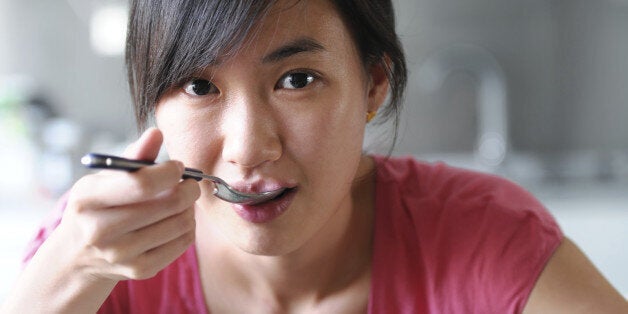 The season of soup is in full swing, so can our most beloved of winter dishes also be the key to keeping trim?
Nicole Pisani, the head chef at Yotam Ottolenghi's NOPI in central London and Kate Adams, the health publisher at Penguin Books, are the authors of The Magic Soup Diet.
Adams, who set up The Flat Tummy Club website, had the idea after discovering that her soup consumption - which was packed with vegetables, protein and complex carbohydrates - had inadvertently made her lose weight. When she revealed the fact to Pisani, the two of them collaborated to write the book.
While we love soup here at The Huffington Post UK, we are equally sceptical of diets that have the word 'magic' in them, as we believe the path to weight loss or maintenance is eating a variety of foods, not just one particular type.
So, we caught up with the duo to find out more about it...
What is the Magic Soup diet all about?
We wanted to show how losing weight could be simple, delicious and something that would wake up our healthy lifestyle for good, rather than 'going on a diet' for a few weeks only to then return back to our old ways.
When you eat a really good bowl of soup, you feel good and you know you're being healthy too. So we thought why not reclaim the idea of the 'soup diet' but give readers a bit more than soggy cabbage! Why not give them chicken soup for the soul, comfort cauliflower and cinnamon squash? The idea is so simple: swap your boring old sandwiches for soup.
How can you make soup filling?
We often add protein, so chicken, salmon, crumbled feta or natural yoghurt
Beans are a great filling addition
We also add grains or noodles to quite a few of our soups
Nicole says to close your eyes and imaging everything you need nutritionally in a bowl, and then make soup!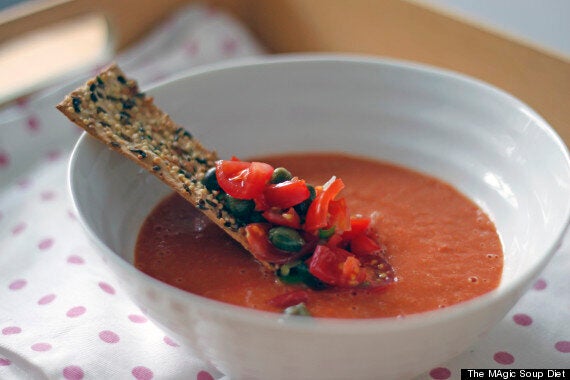 Roasted cherry tomato soup
How does soup make you lose weight?
It works in a few ways: soup has been shown to be more filling per calorie because of the water content. Soup has been shown by researchers to keep us full for longer per calorie compared with eating the same foods 'dry'. It is because in a soup form the foods simply take up more room in the stomach, which turns off the appetite or 'hungry' hormone more quickly than a salad would.
Speaking of calories, even a big bowl of soup usually won't set you back more than 300 calories, so it's a great way to eat a little less without feeling like you are depriving yourself. It's a great way to cut down on refined carbohydrates like bread or pasta. Having soup makes you instantly feel more healthy, so you will tend to set up a positive cycle of eating well and also having more energy throughout the day
What gave you the idea for it?
When I was in Mauritius with a friend they told us about 'magic soup', which was really just a brilliant way to describe a simple vegetable soup, packed with goodness, that women would eat after having a baby. It would give them lots of nutrition while also helping them to gently get their figure back too.
They are an amazingly healthy island of people and I just loved the phrase 'magic soup', so it became the seed idea for our book, as well as the fact that it was soup that helped me personally lose 2 and a half stone a couple of years ago, and I haven't looked back. Nicole has a passion for creating 'bowls of goodness' - she used to cook for the homeless and would always think how she could get a whole day's nutrition into one bowl. Combine that with 'magic soup' and we thought we should go for it and write the book.
Why is soup nutritious? What about fibre?
Soup is packed with nutrients. Vegetable based soups are an excellent source of soluble fibre, while soups with grains like barley, brown rice and quinoa provide insoluble fibre, both of which are very helpful for healthy digestion.
Soups are naturally low in fat. It is easy to add good quality protein to soup, like chicken, salmon or tofu. Likewise you can easily add good carbohydrates to soup - these are the slow-releasing kinds like brown rice, oats, leafy vegetables and root vegetables.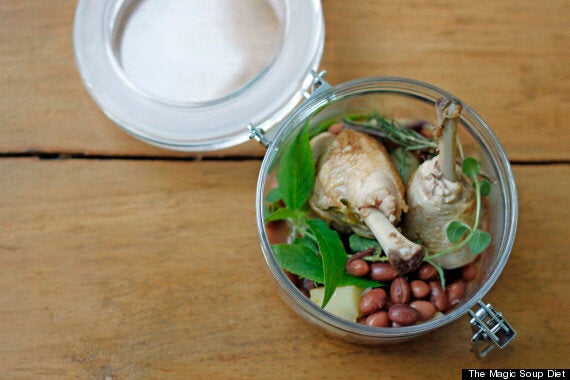 How does it work and is it healthy?
We have included the Flat Tummy Club 10-point-plan at the beginning of the book which gives the reader all the information they need to eat healthily throughout the day. Then all they need to do is swap one of their meals, lunch or dinner, for a delicious soup (not out of a packet!).
It's very simple, but that makes it really easy to follow. I (Kate Adams) lost 7lbs in 7 days and so we say 'up to 7lbs in a week' because this depends on how much excess water you are carrying. On average a person might lose up to 3lbs of fat, so the rest would be water retention, which we release when we stop eating food that's not good for us and eat natural, whole foods and drink plenty of water and herbal tea. In terms of being healthy, the whole book is aimed to inspire readers to cook delicious healthy food, and after all, you can't put a pie in soup!
Would you advocate it as a long term weight loss plan?
We would advocate soup as part of a healthy long term weight loss plan because it changes your mindset about the way you eat, cook and live.
It is the perfect way to clean up your diet and also become adventurous with tastes and ingredients. As we answer these questions we are about to cook a new soup for lunch, 'lentil, lemon and sumac'. And if you are ever in the need for a health kick, then soup is the answer, especially in the colder months of the year.
We shock our systems with raw salad or juice detoxes, when our digestion needs warmth just as our our whole body does. Soup is much easier on the digestion and so much more likely to make a real, long-term difference.
Does it involve a lot of forward planning?
We like to think that if you incorporate the planning part into a healthy lifestyle then it's really enjoyable, finding the freshest vegetables, looking for interesting new spices to try. At the beginning it is best to whip up a big batch of soup on the weekend and then you only need to re-heat it.
Leftovers make wonderful soup, especially roast chicken or roast vegetable. And there are a few soups included in the book that need no planning, just a good store cupboard - for example you can make an 'instant' soup with miso paste, noodles, shallots, ginger, chilli and baby spinach.
Apple cider beetroot soup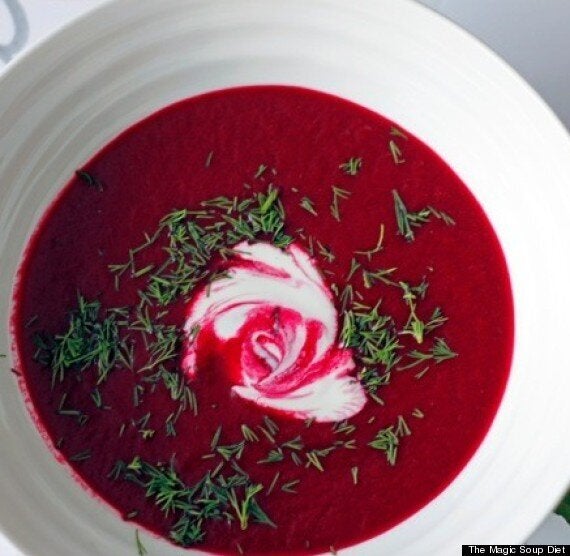 4 large or 6 small whole beetroot
2 tbsp apple cider vinegar
300-400ml chicken or vegetable stock (depending on consistency you like)
Preheat the oven to Gas 6/200 C
1. Wash the beetroot and cut away all but an inch of stalk.
2. Place in a roasting tray and then add water to about halfway up plus the vinegar.
3. Bake for 40-45 minutes until soft.
4. Allow to cool and then rub away the skin with kitchen paper.
5. Roughly chop the beetroot and then blend with heated stock and chopped dill (leave a little for serving) Enjoy warm or cold with sour cream.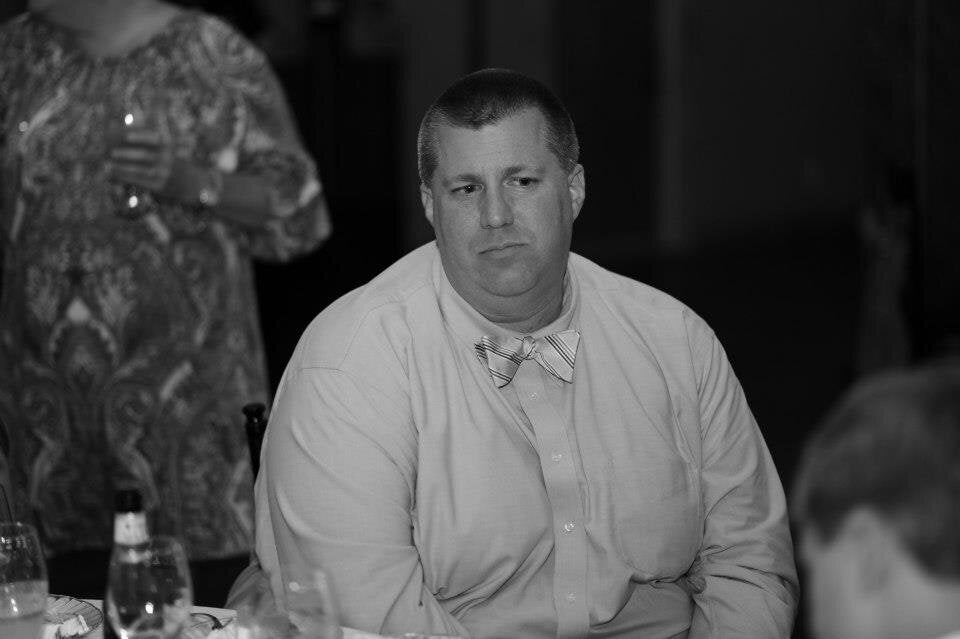 Weight Loss Success Stories