A Labour MP who has just spent two months in hospital has paid tribute to the NHS for saving his life - and dismissed Government suggestions doctors, nurses and staff do not work seven days a week.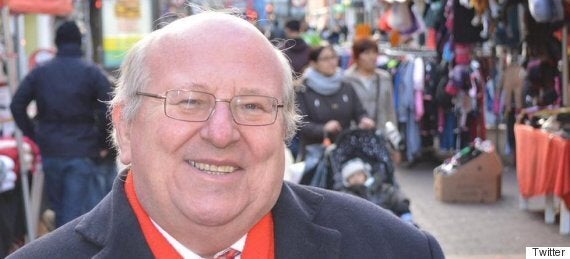 Mike Gapes: "I had fantastic care."
Speaking to The Huffington Post tonight, the MP said that anyone who spends an extended period in hospital knows NHS staff "work twelve hour shifts, and they work weekends", and how many doctors he spoke to felt their case in the row over pay and conditions had been "traduced".
The Ilford South MP, who hopes to complete his recovery and be back in Parliament around Easter, was rushed to hospital in November after suffering an aneurysm following the Friday night concert.
Admitting he is "lucky to be alive", the MP explained to HuffPost UK how events unfolded at the weekend.
He said: "They operated on me straight away - I don't know what time it was, probably about 1 o'clock in the morning.
"They operated again a bit later, called in a top consultant to do the operation, and they had the team waiting for me as the ambulance arrived early on Saturday morning.
"Then I was cared for for several weeks including over weekends.
"People were checking my blood pressure, checking the equipment, giving me all kinds of tests. X-Rays and everything else."
He added: "I had fantastic care, not just from doctors but nurses and physios, and very friendly cleaners and people who bought me the food. When you spend eight weeks in hospital you really get to know lots of people.
"I think people who have been in hospital for a long period of time, as I was, understand very well the doctors and the other NHS staff work twelve hour shifts, and they work weekends.
"There are certain things that were reduced at weekends - but the cleaning, the food, the nursing, the doctors still go on."
On whether the supported the junior doctors' resistance to a new contract, he said: "The British Medical Association has a good case, and I spoke to many doctors while in the hospital who were really very unhappy about the way their case has been traduced by various people."
The MP's remarks came as David Cameron claimed in Parliament 11,000 deaths a year were the result of the NHS "weekend effect".
Ministers have used the notion to justify its push for a new contract with junior doctors which would change their rotas.
The figure stems from a British Medical Journal study from last year - but even its author said it would be "rash and misleading" to suggest people were more likely to die at the weekend because of poorer care.
The excess deaths figure relates to admissions on Friday through to Monday, rather than deaths occurring at the weekend.