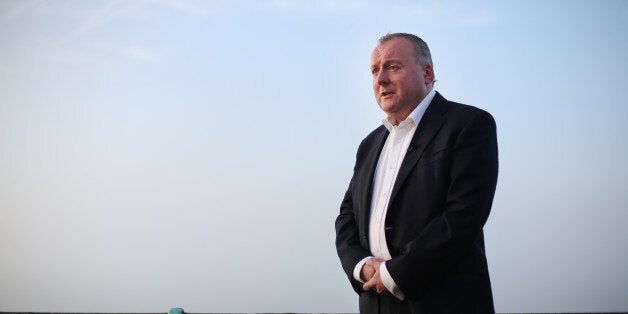 David Cameron mocked Jeremy Corbyn's promise of a "kinder" politics today as he tore into Labour for re-hiring ex-Gordon Brown spinner Damian McBride.
Mr McBride quit as a Downing Street adviser in 2009 after it emerged he had sent emails discussing posting false rumours about the private lives of Tory MPs on a blog.
He since published his a book about his time working with Mr Brown, which included a number of embarrassing revelations.
Today, Mr Cameron mocked the Leader of the Opposition over the return of the man which Jeremy Paxman once revealed was known as 'McPrickface'.
Speaking about Labour's defence policy during Prime Minister Questions, Mr Cameron said: "They're not going to spend two per cent, they not going to renew our Trident submarines but they've come up with a really brilliant answer.
"They are bringing back, as their spokesman and spin doctor, Damian McBride.
"Six months after saying, this is the Leader of the Opposition: 'We can win in 2020 if we spend the next five years building this movement and putting forward a vision for the new kind of politics – honest, kinder and more caring.'
"Six months on, Damian McBride is back – that says it all."
The attack incensed Labour's Deputy Leader Tom Watson, who shouted "disgrace" at the Prime Minister, before reminding him that one of his former spin doctors, Andy Coulson, was sent to prison for phone-hacking while working as a journalist.
Mr McBride has been out of politics ever since he quit his role working for the former Prime Minister in 2009.
Mr Brown was forced to apologise for emails sent by Mr McBride in which he had discussed plans to use a new attack blog to spread false rumours about the sexual and personal lives of Tory MPs including David Cameron, George Osborne and Nadine Dorries.
The emails, which were sent from within Downing Street, were exposed by blogger Guido Fawkes and Mr McBride resigned soon after.
Downing Street at the time apologised for "juvenile and inappropriate" emails and Mr McBride has since revealed that when he first notified his boss he was so angry that he could not speak.
Since his resignation, McBride has worked for his former school Finchley Catholic High School, and the Catholic charity Cafod.