A woman who was told she was "constipated" delivered her own baby on a hospital trolley just 20 seconds after realising she was pregnant.
Esther Hope, 23, put her abdominal cramps and back pain down to a history of severe IBS (irritable bowel syndrome) and was prescribed max-strength laxatives after speaking to a doctor.
But after the pain doubled she was rushed to hospital and told she needed to be given an emergency enema because she was "constipated".
Hope was left alone on a trolley in A&E and she suddenly got the urge to push and 20 seconds later she gave birth to her daughter Lily Hope-Moore.
"I couldn't believe she was mine - I didn't know what to do, I was hysterical," Hope said. "I was in total shock. Having a baby couldn't have been further from my mind."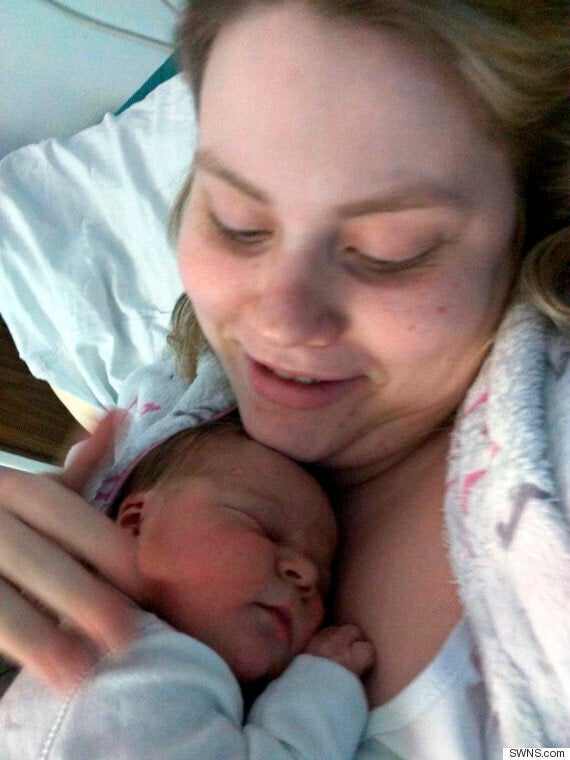 Esther Hope was told she was "constipated"
Hope, from Surrey, said she started getting stomach pains in May 2015.
She was given an ultrasound and diagnosed with IBS and an inflamed liver. She was prescribed medication by doctors who suggested her diet was to blame.
Over the next few months, Hope started getting back pains and heartburn and was going to the toilet more frequently.
She gained two stone but put it all down to her "illness" and said doctors didn't check she was pregnant. She also said she'd had the contraceptive injection.
"Doctors kept saying my symptoms were related to my previous liver problems," Hope said.
"I took them at their word and never thought I could be pregnant, not while I was taking precautions.
"My breasts didn't swell and only the upper part of my stomach was hard, the rest of my stomach was normal."
When she was 37 weeks pregnant, Hope started suffering bouts of constipation and was prescribed max-strength laxatives.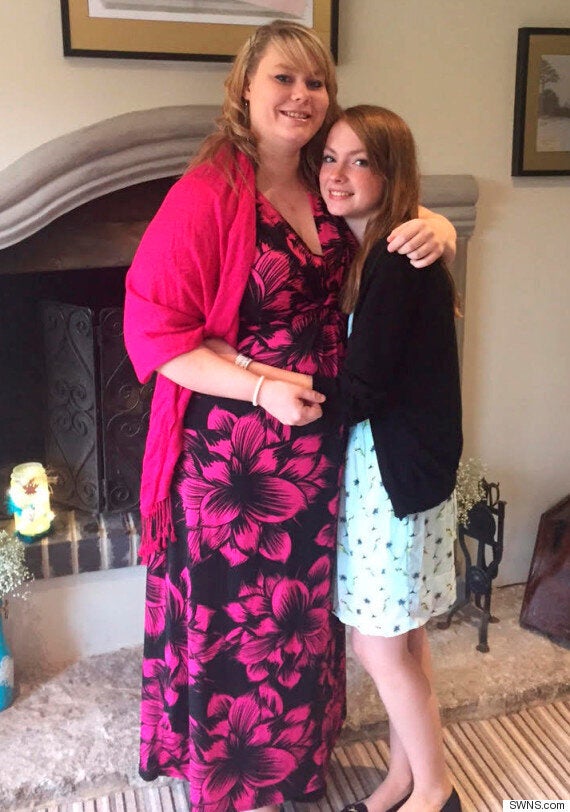 Esther Hope (L) when she was nine months pregnant
Hope said while she was in a cubicle in A&E she was seen by a consultant who witnessed her waters breaking.
"He looked down and said I was urinating because my body was getting ready to go to the loo," she said.
"It didn't look like wee to me, and I started to panic.
"The consultant just gave me the thumbs up and told me not to worry and gave me gas and air for the pain.
"I was left on my own and then my body took over and I felt the urge to push, but not from where I was expecting.
"I looked down and saw a head and almost fainted. I knew it was a baby as soon as I realised it was coming from the wrong place.
"I felt her head and screamed at my dad to get a nurse.
"Within seconds of him leaving the room I delivered her."
Lily Hope-Moore was born weighing 7lbs 2oz on 10 November 2015. Esther Hope's dad, Tim, 51, was the first to hold her.
Hope, who is no longer dating the baby's father, said: "I just couldn't bring myself to hold her. It was too surreal to think she was mine.
"I just lay there looking at her thinking how did this happen? How could I not have known?
"Within hours of her being born, my stomach went down. The pain stopped, and so did my urge to go to the loo.
"When I did eventually hold her, I realised she was the most beautiful thing in the world, and I was so lucky to have her."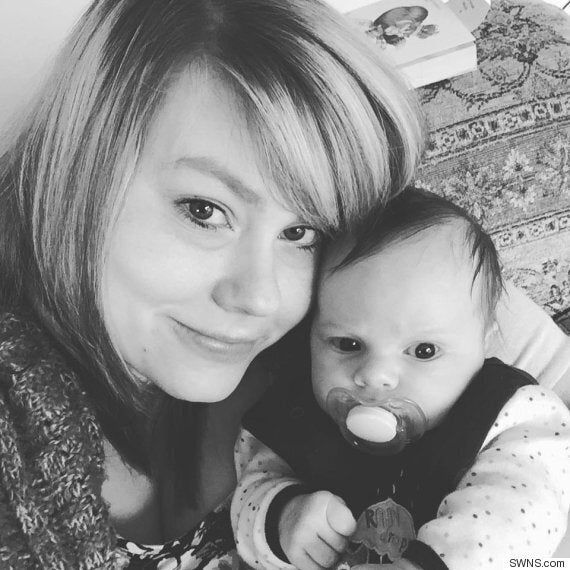 Hope's mum, Debbie Hope, 53, rallied around with friends and family to make sure Hope had the essential baby items.
"I come from a traditional Christian family, so it was a real shock and difficult to tell my grandparents, but everyone has been brilliant and understanding," said Hope.
"It's been the best surprise ever."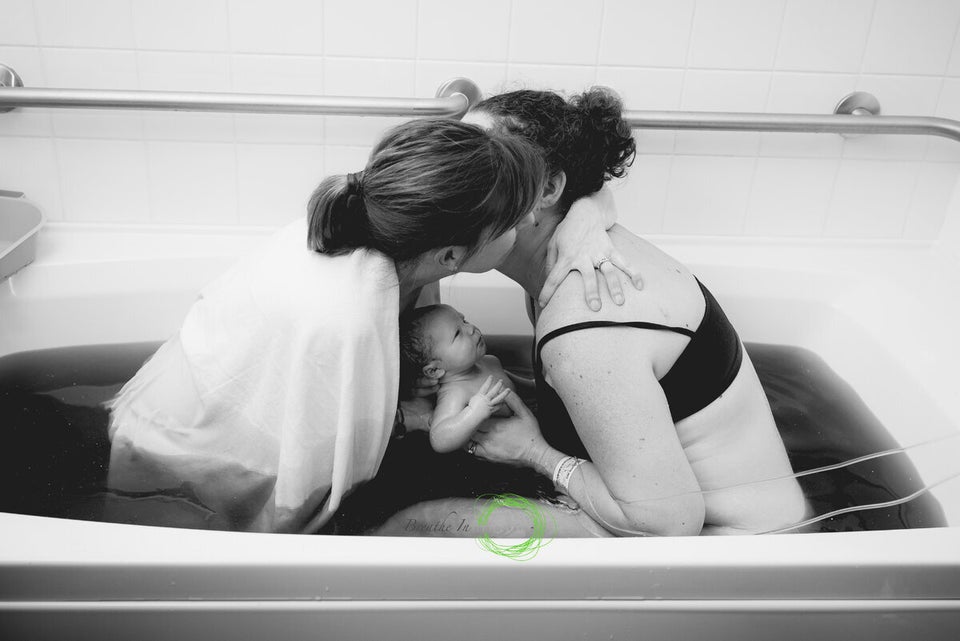 Stunning Birth Photos Capture The Beauty Of Surrogacy