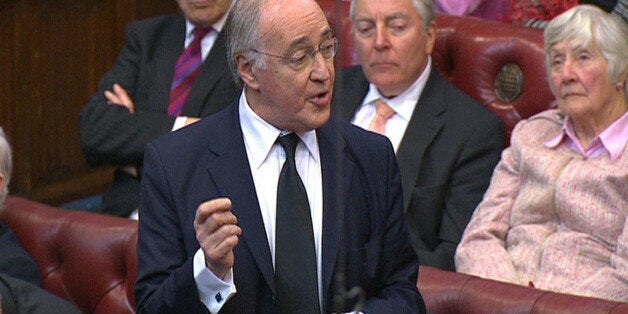 Michael Howard was asked on Friday morning whether he was a "bastard" for opposing David Cameron and backing Brexit.
The former Conservative leader today said Britain should take the "shock" decision to vote to leave the EU to "shake Europe's leaders out of their complacency".
Lord Howard, a political mentor to Cameron, was asked by BBC Radio 4's Today programme what the prime minister would make of his decision to oppose him.
"An earlier Conservative prime minister rather famously referred to you as a bastard over your views on the EU," presenter Sarah Montague said.
Montague asked whether Cameron "might be using the same phrasing about what you've done to him?"
Lord Howard said: "That's always been in doubt actually, whether I was one of them. That is something you'd have to ask him about."
In the 1990s, John Major famously branded rightwing eurosceptic members of his cabinet "bastards" for undermining his leadership.
Majordefended his choice of words at a 2013 speech to Westminster reporters, telling them: "Calling three of my colleagues, or a number of my colleagues, 'bastards' was absolutely unforgivable. My only excuse is that it was true."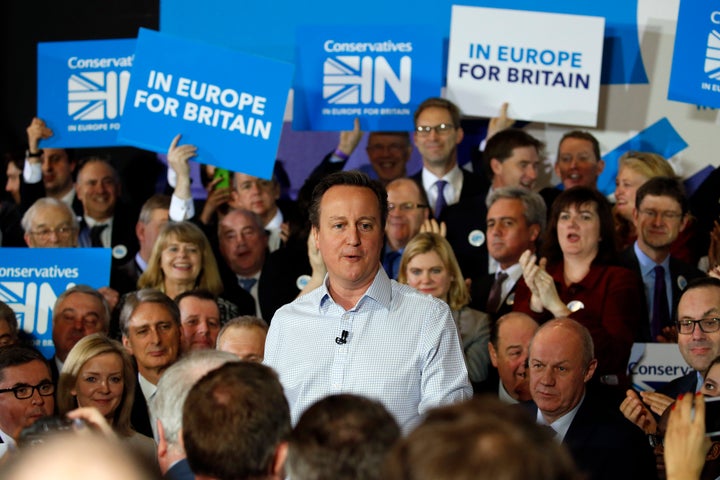 Speaking to Today, Lord Howard also dismissed the idea Cameron would have to quit as prime minister should he lose the referendum on June 23.
"I don't think that would happen at all – if we voted to leave the last thing the country would want is for government to be distracted by another leadership contest in the Conservative party, that would be folly," he said.
"I am absolutely confident that David Cameron could stay on, I think he should stay on."
Setting out his case for Brexit, Lord Howard said Britain needed "a bit of self-belief and national self confidence".
"We're a great country with the fifth largest economy in the world. Everybody wants access to our market. We won't be supplicants," he said.
"We will have a sensible agreement with the European Union which would give their countries access to our market and give us access to theirs."
In an article for The Daily Telegraph, he wrote: "I had hoped that when the Prime Minister announced his intention to commence negotiations for a new relationship between the UK and the EU he might be able to achieve fundamental reform along these lines.
"When he spoke, at the outset of the negotiations, of the need for fundamental reform, I believe he may have had something of this kind in mind.
"It is not his fault that those efforts met with failure. It is the fault of those EU leaders so mesmerised by their outdated ambition to create a country called Europe that they cannot contemplate any loosening of the ties which bind member states.
"There is only one thing that just might shake Europe's leaders out of their complacency: the shock of a vote by the British people to leave."
It comes amid claims that the world's most powerful economies are poised to warn against Britain quitting the European Union, following talks with George Osborne.
Finance ministers are meeting in Shanghai and the Chancellor is expected to press for the G20 to signal its concerns about a possible Brexit.