Bill Turnbull has bowed out from his role on 'BBC Breakfast', hosting his final show on Friday (26 February) morning.
The popular presenter kept his cool as his co-hosts bid him an emotional goodbye, 15 years after he fronted his first edition of the show.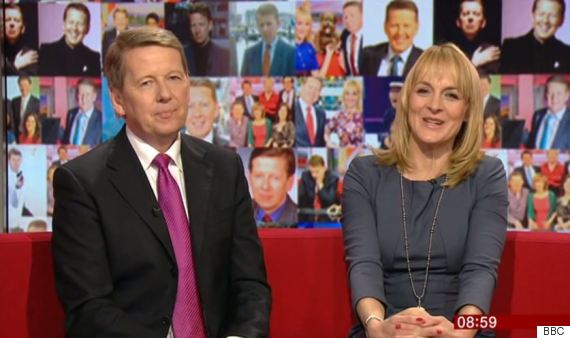 Bill Turnbull hosted his final 'BBC Breakfast' on Friday
The whole 'Breakfast' team gathered on the sofa in the final minutes of Friday's broadcast, each sharing their fondest memories of working with Bill.
Former co-star Susanna Reid, who now presents ITV's rival breakfast show 'Good Morning Britain', also popped up with a video message for Bill, saying: "I feel privileged to have shared special sofa time with you."
Other personalities including Prime Minister David Cameron, Chris Evans, Miranda Hart, the cast of 'EastEnders', Frank Skinner, James Corden and Dermot O'Leary also recorded messages for Bill.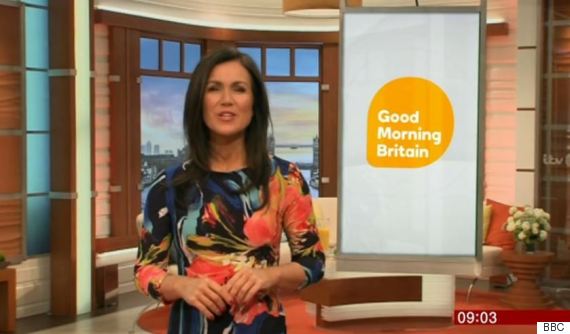 Susanna Reid recorded a video message for Bill
He was also shown a montage of his best bits from his 15-year tenure, which featured his various "sofa wives" Louise Minchin, Sian Williams, Susanna Reid, Sophie Raworth and Natasha Kaplinsky.
An emotional Carol Kirkwood also cried during the show, and had even penned a poem in tribute to him.
The weather presenter added: "You're such a dear friend and I love you to death, You're a wonderful human being and I will miss you."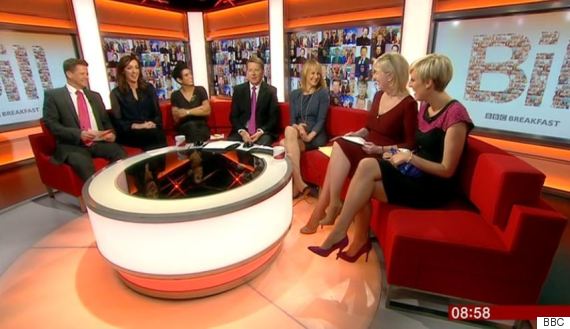 The 'BBC Breakfast' team bid an emotional goodbye to Bill
Bill was then presented with a cake, which was modeled on him presenting the show on the sofa, before saying a final few words.
"Thank you for letting me into your home, in your kitchens, living rooms, or sometimes I'm even told it's your bedrooms," he said, having explained that it would take his body a while to get used to not waking up at 3.34am.
"Whether you've been with us for 15 years or you've just joined us today, I hope you've found it worthwhile," he concluded, before pulling the team in for a group hug.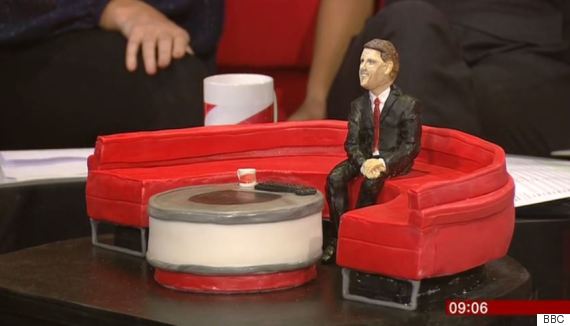 Bill was presented with a leaving cake
Bill announced he was leaving his post in September, saying he wanted to spend more time with his wife and resume his interest in beekeeping.
Radio 5 Live DJ Dan Walker has since been announced as his replacement, hosting the show with Louise Minchin from Monday to Wednesday, and will front his first show on 29 February.
'BBC Breakfast' airs daily from 6am on BBC One and BBC News.