The new snaps show a tense row between Claudette Hubbard and Gavin Sullivan, whose rivalry has escalated dramatically in recent months.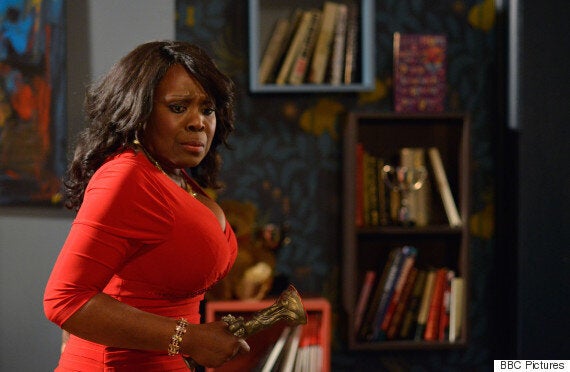 Claudette reaches breaking point
While you'd think Claudette would be glad of a chance to put her feet up for the day, she instead spends Mother's Day looked in a furious battle with Gavin.
When he takes his comments a step too far, she reaches the end of her tether and reaches for one of Kim Fox's candelabras, whacking him round the head with it.
It's a little bit 'Cluedo'-esque, to be honest...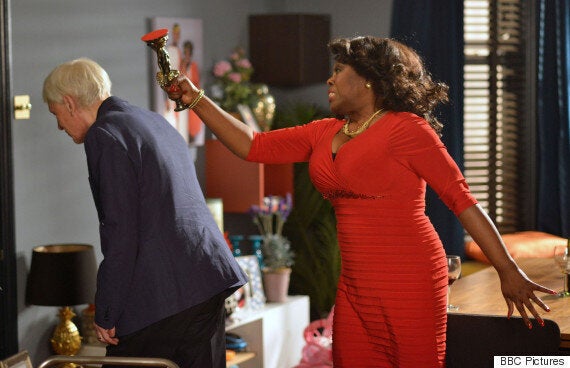 Will this really be the end for the evil Gavin?
Since arriving in Walford in 2015, Gavin has caused havoc for a number of residents, including Sharon Mitchell, when he revealed that he's her biological father.
The Fox-Hubbard clan have had a tough time in recent months, and Gavin's blackmail isn't their only issue.
These scenes air from Monday 7 March. Check out all the latest 'EastEnders' news and spoilers here.