Simon Danczuk has warned the government that the "unfair burden" of asylum seekers on the UK's poorest towns could lead to a "major incident".
The latest figures revealing where asylum seekers have been dispersed show the top 10 largest ratios have increased in nine towns and cities - all in Northern England, Scotland and Wales.
Coming in third on the list was Rochdale, with a ratio of one asylum seeker to 204 residents between October to December 2015 - up from 1:242 in the same period in 2014.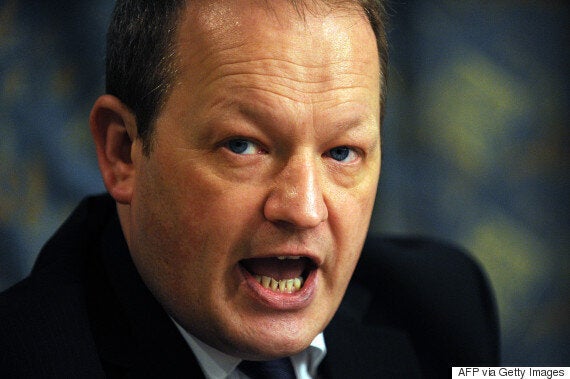 Rochdale's Labour MP Simon Danczuk
Rochdale's outspoken Labour MP Danczuk said he thinks the Conservative government is "putting an unfair burden on towns like Rochdale".
He told the Press Association: "On the one hand, they expect us to host hundreds of asylum seekers.
"On the other, they don't give us a penny to support these vulnerable people and are slashing funding for council services, healthcare and schooling. This is not sustainable.
"If things continue like this, increasing tension in the community could lead to a major incident of one kind or another."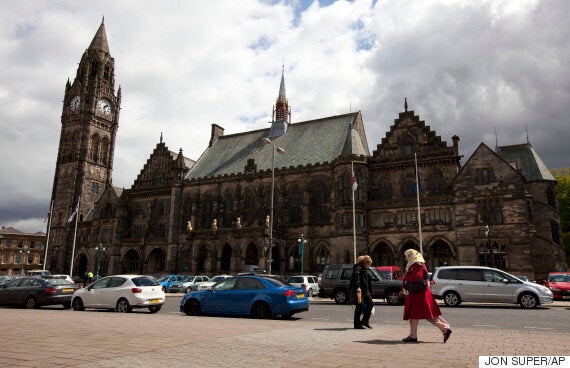 Topping the list for a second time was Middlesbrough, with a ratio of 1:152 up from 1:186 - with both figures surpassing the Government's guidelines of 1:200.
He said: "We are very good at taking and looking after asylum seekers. We get no funding but through volunteering and community groups we do it very well.
"The problem is that many places in the country do not do their bit."
Budd said that in Middlesbrough there was not a spread of asylum seekers, but "clusters" in the cheapest housing - usually in areas with problems already.
Ranking second on the latest list is Glasgow, with a ratio of one asylum seeker per 194 residents, up from 1:215 the year before.
And according to the figures, Oldham, which is number 10 on the list, has a new ratio of 1:335 up from 1:368.
Jim McMahon, the MP for Oldham West and Royton, said it is important that the UK takes its international responsibilities seriously by taking a fair share of those who need support and are asylum seekers.
McMahon said: "People who are seeking asylum will have a range of complex issues from housing to healthcare and education that will need looking after and that does carry a cost with it.
"For a local community, if they take a disproportionate number of asylum seekers without the public services to then provide the support, then it does add a pressure on a local community."
He said it is important that the country has its own "domestic house in order" so that the impact on local communities is managed.
"The numbers speak for themselves, there are more asylum seekers in Rochdale and Oldham than there are in all of London and the South East combined because they are sent where the property is cheapest," he said.
McMahon said reaction to the influx of asylum seekers has been mixed on immigration, because communities are changing all the time.
"As public services are being taken away, and there's greater pressures on public services with limited resources, people will start saying 'money is being taken out of the system, why are more people placing demands on the system?'
"Rather than blaming central Government, which is what I want them to do because they are the ones cutting resources, they will blame their neighbours, because they can see them," he added.
Cardiff, ranking fourth, noted one of the biggest dispersion increases, moving from 1:370 in 2014 to 1:244 in 2015.
Swansea, which had a ratio of 1:392 in the last quarter of 2014, broke into the top 10 with a new figure of 1:286 for 2015 - now ranking at number seven.
Geraint Davies, Labour MP for Swansea West, said the Government should take its fair share of refugees and not simply disperse them out of London and the South East.
"The figures show that Wales, Scotland and the North are doing all the heavy lifting in terms of welcoming refugees but haven't been given the resources to do it," he said.
"Swansea is a city of sanctuary and we welcome opportunities to support refugees, but everyone should take their fair share and we need the resources to play our part in helping those in need."
Related