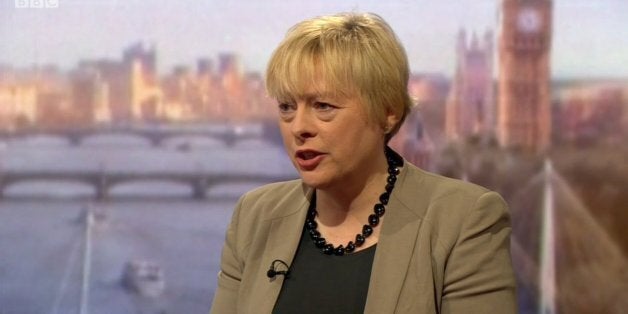 Angela Eagle today claimed it is "interesting" she is being touted as a future Labour leader as she declined to give a ringing endorsement to Jeremy Corbyn.
Ms Eagle, who won praise from many Labour MPs when she stood in for Mr Corbyn in Prime Minister's Questions last December, again dodged offering her full support to Mr Corbyn.
Discussing Mr Corbyn this morning, Andrew Marr asked Ms Eagle: "What do you really think of him?"
She replied: You are so predictable, Andrew. All I can say is I think that the leadership campaign going on in British politics at the moment is going on in the Conservative Party – it certainly isn't going on in the Labour Party.
"We're getting on trying to do the work that will create new policies so that we can appeal to the British people. The leadership is not an issue in the party."
When told a "lot of people in the Labour Party" see Ms Eagle as a "future leader", the Wallasey MP replied: "Well that's very interesting but I'm concentrating on my current job as Shadow BIS and if I get to have another go at George Osborne at Prime Minister's Questions, well, I wouldn't mind."
On the issue of renewing the UK's independent nuclear deterrent, Ms Eagle said the Labour Party was in agreement that it would like to see a nuclear-free world.
She added: "We've got a disagreement about how best to get there. Personally I've always been a multilateralist and I believe you negotiate these weapons away."
Speaking at yesterday's CND march in London, Mr Corbyn set out his views as unilateralist.
"You don't achieve peace by planning for war, grabbing resources and not respecting each other's human rights.
"Today's demonstration is an expression of many people's opinions and views. I'm here because I believe in a nuclear-free Britain and a nuclear-free future."