The pair took part in a panel discussion on E! live on Sunday night (28 February), and were full of praise for Tilda's ensemble, which included an outlandish forest green suit and a bright orange coiffed hairstyle.
Only problem with that? Tilda Swinton wasn't actually there.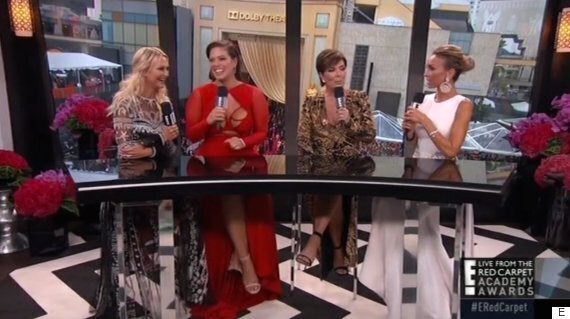 The E! panel dish on Tilda Swinton... even though she wasn't there
Yes, as Giuliana gushed about Tilda's suit and Kris admitted she had massive hair envy, what they didn't realise was that they were actually discussing fashion designer Sandy Powell.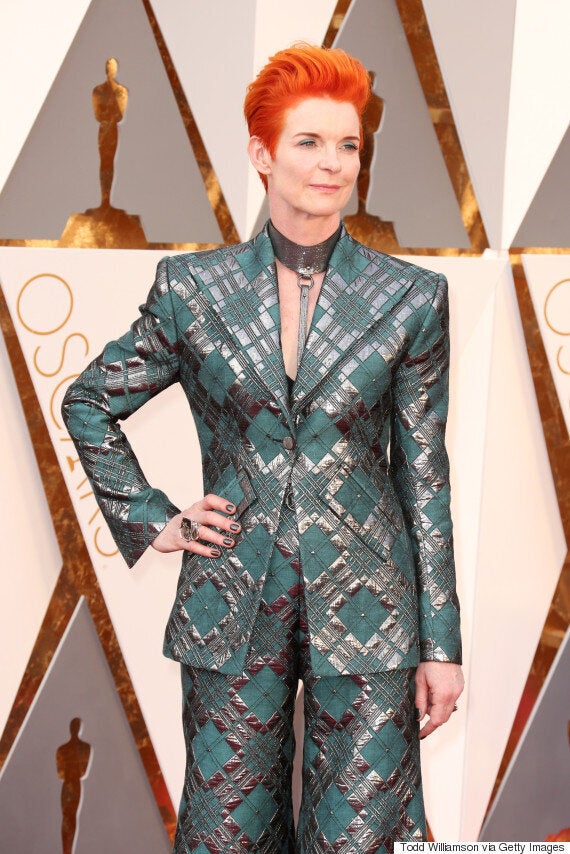 Sandy Powell is NOT Tilda Swinton
Eagle-eyed viewers, of course, were quick to point out E!'s error on social media…
Impressively, Sandy was in attendance was in direct competition with... well... herself at this year's Oscars, having been nominated twice in the category of Best Costume Design, for her work on the wardrobe of both 'Carol' and 'Cinderella'.
However, E!'s case of mistaken identity wasn't the only blunder that was made on Wednesday when it came to reporting on the Oscars red carpet.
Fashion and beauty experts Total Beauty faced a backlash on Twitter when they posted a photo of Whoopi Goldberg showing off her shoulder tattoo in a strapless black dress on their social media page.
Unfortunately, they captioned the picture: "We had no idea Oprah [Winfrey] was tatted, but we love it!"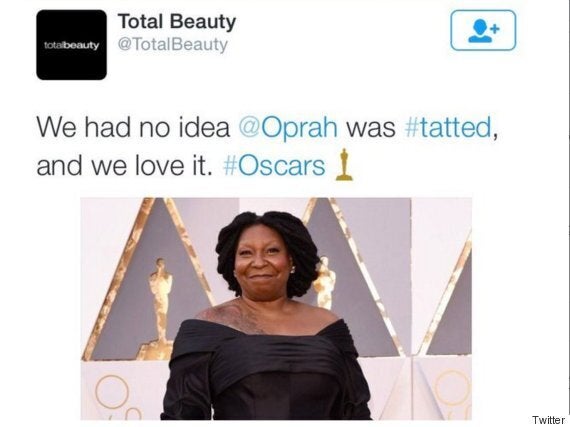 The tweet has since been removed from their page.
Check out all the red carpet photos from this year's Oscars red carpet in the gallery below...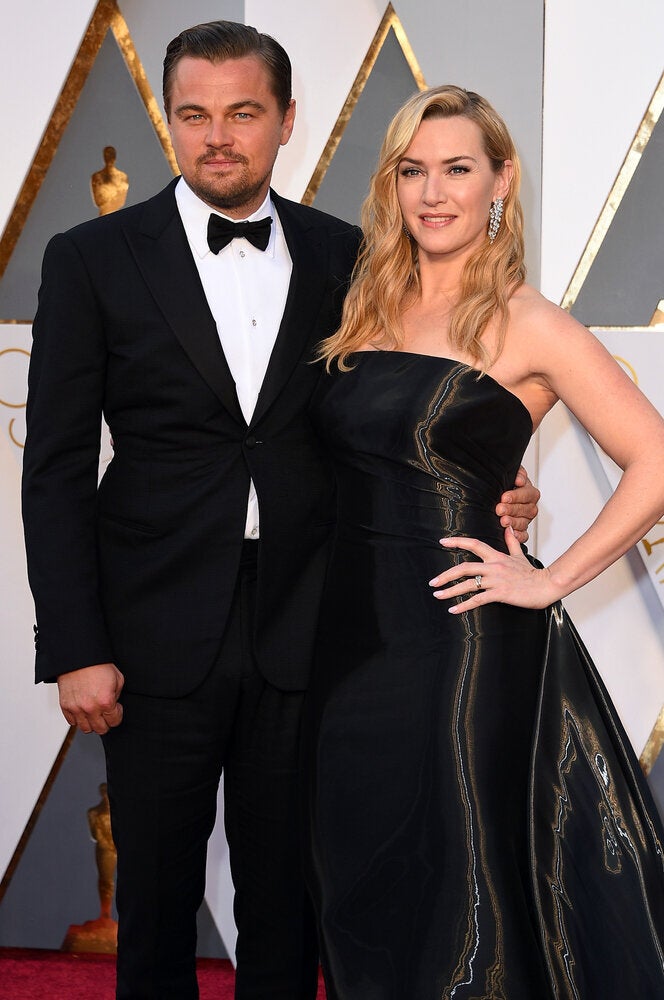 Oscars 2016 Red Carpet