Some of the nation's favourite coffee shops including Starbucks, Costa and Caffè Nero, are selling sandwiches and paninis with incredibly high salt content, a new report has revealed.
And when we say high, we're talking more than a McDonald's Big Mac, which contains 2.3g of salt per portion, or a quarter pounder with cheese, which contains 2.5g.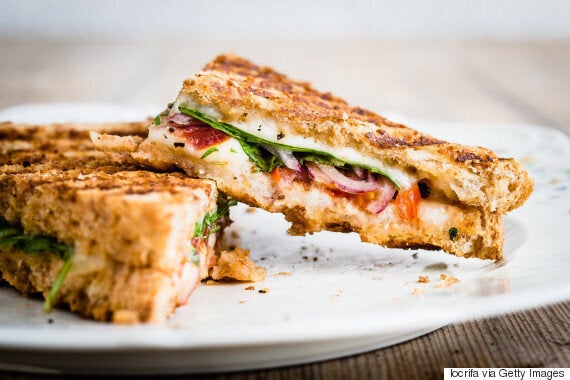 How much salt is in your shop-bought sandwich?
A croque monsieur panini from Starbucks contained 3.1g of salt. Meanwhile their cheese and ham croissant contained 2.4g of salt.
Caffè Nero's brie and bacon panini contained 3.2g of salt, while their bacon, lettuce and tomato sandwich contained 3g of salt.
Costa's mozzarella and tomato sourdough panini contained 2.7g of salt.
And it's not just coffee shops that have been shamed, as the report also highlighted pre-made sandwiches from Waitrose and Tesco as containing high levels of salt.
Tesco's mozzarella, tomato and basil pesto sandwich contained 1.8g of salt while Waitrose's classic bacon, lettuce and tomato sandwich contained 2g.
The NHS recommends adults consume up to 6g of salt per day and many of the sandwiches and paninis featured in the report feature more than half of that amount.
Sonia Pombo, nutritionist and campaign manager for CASH, said it was "shocking to see reputable coffee shop chains... which portray a healthy lifestyle image, selling products so high in salt".
Pombo said: "The food we eat is now the biggest cause of death and ill health in the UK, owing to the large amounts of salt, saturated fat and sugars added by the food industry.
"High blood pressure and obesity both lead to the development of cardiovascular disease, stroke, heart attacks and heart failure, which are the most common causes of death and disability in the UK."
The report has been released to coincide with Salt Awareness Week, starting on 29 February.
Responding to the findings, a spokesperson from Starbucks said the company is working to reduce salt and sugar levels in their food and drinks.
Similarly, Costa Coffee said they are also committed to reducing the salt content in food products over the coming year.
A spokesperson from Caffe Nero added that none of their paninis and sandwiches have salt added to them. "Any salt present is found in the ingredients themselves," they said.
The report on salt comes just weeks after Action On Sugar found some of the hot drinks served in popular coffee shops contained up to 25 teaspoons of sugar.
Starbucks' hot mulled fruit drinks were the worst offenders, containing up to 25 teaspoons of sugar per serving - more than three times the maximum daily sugar intake for adults.
Meanwhile Costa's chai latte massimo was found to contain 20 teaspoons of sugar.
Of the 131 hot drinks analysed, 98% received a "red" label for excessive levels of sugar per serving.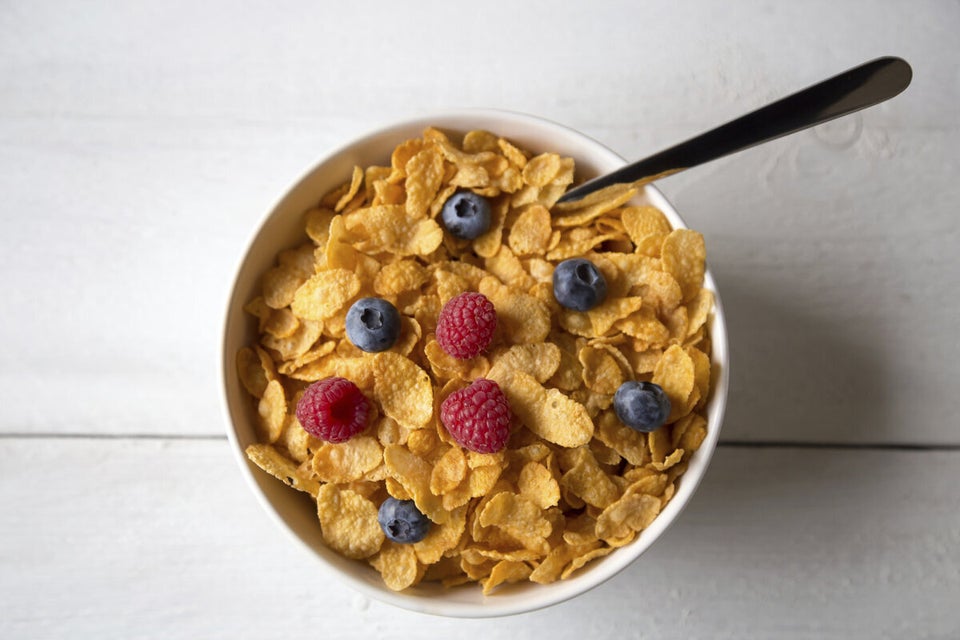 The Saltiest Foods To Stay Away From