Dan Walker has not yet slept through the three alarms he sets for his hosting duties on BBC Breakfast, so what is the verdict on Bill Turnbull's replacement on the red sofa?
It was a busy morning for Dan's debut yesterday morning, with live links from Hollywood to chew on the Oscar results. Tuesday was relatively normal, with discussions of St David's Day and what Super Tuesday in the US actually means.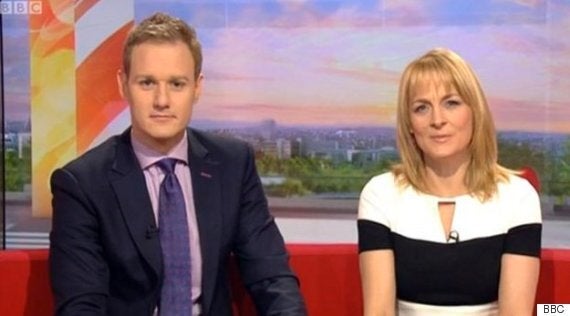 Dan Walker was beside regular presenter Louise Minchin for his debut
So far, viewers appear divided into FOUR camps.
The business-as-usual brigade...
The swooners - Dan's army in waiting…
@mrdanwalker @ brilliant job! Great to have a younger, lighter and brighter feel to my morning. No more dreary droning on! Keep it up

— Barbara Jones (@babsberllan) March 1, 2016
The ones who can't reconcile themselves to his devout and open Christian beliefs…
I can't see Dan Walker the same, knowing he's a creationist

— Matthew Cole (@MattC_64) March 1, 2016
And the ones pointing out they're wrong...
Dan will be on the sofa every week on Mondays, Tuesdays and Wednesdays, and continuing with his 'Football Focus' duties.