James oversees the popular Omelette Challenge segment of the cookery show, and as the adjudicator, he has never been seen joining in with the challengers, and it seems that ban isn't just restricted to the studio.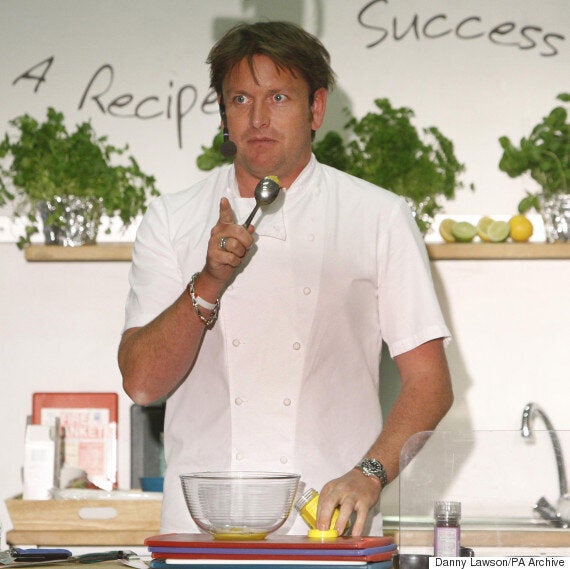 "I'm pretty sure there's a clause in the contract somewhere that I'm not allowed to make an omelette in public," he said in an interview with Heat magazine.
"I'm not allowed to skydive, I'm not allowed to deep-sea dive, and then, 'Not allowed to make an omelette in public.'
"People would do all these ridiculous things on social media now and put it out there, like, 'Oh, he's made an omelette.' The whole point about it is that I've not made one. So, there you go. Legally, not allowed to make one."
We couldn't quite tell whether James was having us on or not, so contacted a BBC spokesperson, who told us: "'The Saturday Kitchen' challenge is no yolk, but it's really all white with us if James wants to cook an omelette in public."
Hopefully this means he's now free to do the Omelette Challenge during his final 'Saturday Kitchen' episode.
"But BBC executives blocked the move. They felt he was best suited to 'Saturday Kitchen'.
"Also filming commitments for 'Top Gear' are often over weekends which would clash with the show. Their view was 'if it isn't broke, why fix it?'"
James is due to host his last 'Saturday Kitchen' later this month, and will be replaced by guest hosts until a new permanent presenter is found.